Christian Zionists: Who Are We, What Do We Think and Do?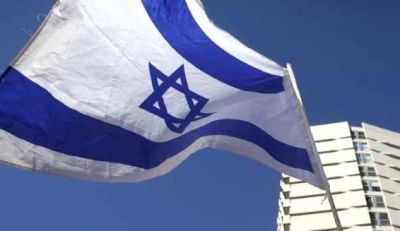 Theodor Herzl is celebrated as the founding father of Zionism. He is a leader much admired in the pro-Israel Christian community. A lesser known figure though played a significant part in Herzl's life, work, and thought. He is Rev. William Henry Hechler, whom Herzl called the "Father of Christian Zionism. Their close cooperation serves as a symbol and precursor of the growing friendship and connections we enjoy today between the Jewish and Christian communities. Like Hechler and Herzel, we are better together and stronger together. Below, I hope my thoughts will add another dimension to honor these Fathers of Christian and Jewish Zionism motivating us to stand together at this pivotal moment in history with the only Jewish state in the world.
History highlights many Christian Zionists
Three Christians are my favorite role models. British Major General Orde Charles Wingate is credited with laying the foundation for the Israel Defense Forces when stationed in Palestine beginning in 1936. He later died in a military operation in Burma.
Secondly, the beloved author Corrie ten Boom who was arrested, then imprisoned in a concentration camp for hiding Jewish families in her home in Holland. She lived to tell the stories of God's greatness and inspired millions with her selfless faith. And last, my favorite theologian, the brilliant Rev. Dietrich Bonhoeffer who eventually gave his life trying to rouse the German church to the Nazi danger. His leadership in the resistance movement landed him in Flossenburg where Nazis hung him a few weeks before the Allied liberation. 
Who are we?
I define Christian Zionism this way. Foundational to our value system, we endorse the biblical "deed" God transmitted through scripture written by Jewish hands. In my view, the deed codifies in a legal sense God's ownership of the Land of Israel and delegates its management to the Jewish people. Millennia have passed yet the deed and delegation remain. We defend the historical fact that Israel is the ancestral homeland of the Jewish people. We consider its modern establishment as part of God's plan and embrace Isaiah 66:8: "Who has ever heard of such things? Who has ever seen things like this? Can a country be born in a day or a nation be brought forth in a moment? Yet no sooner is Zion in labor than she gives birth to her children. Can a nation be established in a day?" We say a resounding "Yes." Nineteen forty-eight fulfilled this statement when modern Israel experienced a rebirth unlike any other nation in history. 
Christian Zionists reject boycott, divest, and sanctions; some Christians embrace BDS
Decades ago mainline churches started divorce proceedings from Israel. The Presbyterian Church USA called for divestment from companies doing business in Israel. Now mainline Methodists and The Episcopal Church among others have lent their call for divestment, adding to the funeral pyre of classical Christian belief by demonizing God's people, the apple of His eye. This hierarchy — which proclaims Christ and the Bible — slanders the nation that birthed our faith, giving us our Jewish Savior and the Old and New Testaments. That Jesus was a Jew is undeniable. That God passed the Bible to the world through Jewish scribes is a fact. That our Christian faith was birthed in the rich soil of Jewish culture and tradition cannot be denied.
Even when the Second Intifada was at its worst — where terrorists killed more than a thousand Israelis — some mainline churches seemed more concerned about the Caterpillar company selling bulldozers to Israel. It mattered not that Israelis bulldozed Palestinian terrorist homes in hopes that it would serve as a deterrent to murder. Israelis destroying terror homes is still another opportunity for mainline churches to criticize Israel while neglecting to speak out against the Palestinian Authority's "pay to slay" policy.
The rising tide of anti-Semitism's toxic poison is oozing out of a sore the world may have thought would never fester again. This time anti-Semitism is not only an infection promoted by Muslim religious fundamentalism, it is wrapped in the hierarchy's garb in certain Christian denominations which have lost their moral compass by condemning the wrong people.
Christian Zionists are realists
First, due to our own faith, we understand the imperfection of humankind. This includes ourselves and all citizens of the world. It is valuable to pursue perfection, yet it is unattainable. We don't idolize Israel; rather we choose to be a reliable friend in a world flowing with the sewage of anti-Semitism.
Christian Zionists' biblical view
Christian communities view scripture in a smorgasbord of ways. Some taste and savor every bite as literally spiritual food from Genesis to Revelation. Others pick and choose a flavor they prefer and dismiss parts they view as tasteless. Most, if not all, Christian Zionists view scripture literally. We accept as fact God's ancient covenants with Israel and consider them as permanent despite the passage of time or any event. We fully reject Replacement Theology which states that Christians and the church have replaced the Jewish people. Christian Zionists often say, "God has not broken His covenants with the Jews and He graciously grafted Gentiles into the promises and covenants." Replacement Theology-on the other hand- claims God has broken with the Jews when the "church" was birthed. When Jesus walked the earth, those "churches" were synagogues. He read from Old Testament scrolls. The New Testament didn't yet exist. Unfortunately, a segment of evangelicals has embraced Replacement Theology. 
Christian Zionists' spiritual parents
People of faith express appreciation for parents, pastors, rabbis, and other spiritual mentors. Christian Zionists though embrace an additional mentor, ancient Judaism, as the midwife of our Christian faith. Our "spiritual" parents functioned as God's heavenly dictation system to make His concepts known through Jewish minds and hands, first in the Old Testament, then throughout the New. We believe that God continued to connect with us through truths in the 27 books of the New Testament also transmitted through Jewish scribes. Christian Zionists treasure the bible as ONE whole book, not two. In other evangelical circles though, the Old Testament is often shoved aside with an emphasis only on the New Testament. We look at this neglect as a mistake. It's like leaving a half loaf of delicious homemade bread uneaten.
Christian Zionist attitude of gratitude
Since Christianity was born in the cradle of ancient Judaism, we draw from an immense deposit of gratitude which animates our viewpoint. If we are grateful to someone, we want to bless them back. Gratitude is a huge motivating factor for us when it comes to Israel.
Christian Zionist advocacy
Christian Zionist activism is not monolithic; it is multiple. I daresay thousands of Christian entities, large and small, are part of the tapestry of love and support toward Israel. The activism can include, for example, raising money for portable bomb shelters, making blankets for Holocaust survivors, weekly Israel-focused prayer groups, pro-Israel Christian media, advocating with US Congress, planning pilgrimages, reaching out to Palestinian and Israeli Arab communities, and sponsoring Jewish Aliyah. Christian outreach provides so many options that everyone can find their niche whether it's sitting down at a sewing machine, writing a check, or advocating with a member of congress.
Christian Zionists and Arabs
Misrepresentations are sometimes leveled against Christian Zionists from other co-religionists that we hate Arabs. Our faith calls us to live in kindness with all peoples. Many Christian organizations which are focused on Israel also make sure they have initiatives which bless and build relationships in the Arab community. Generalizations about any community are dangerous. We do not view Arabs as a monolithic people group. Christian Zionists have built many fine relationships with the Arab, as well as Ethiopian, Druze and other communities in Israel. We help and dialog regardless of religion or people group.
Christian Zionist fact-checking
We spend time collaborating, informing, and interchanging ideas and articles while sorting through lies versus facts. We stay abreast of issues on the ground in Israel, what's going on in the United Nations, and the latest terrorist assaults. Our fact checking includes our knowledge about Israel as an "innovation nation." We consider that Israel remains a light to the world, carrying out the cultural concept of repairing the world.
Finally, we press on despite our national and personal imperfections. We are better together, standing together, and working together to protect the ancestral homeland of the Jewish people. We press on motivated by a Perfect God Who loves us-like we love our own children-despite our imperfections. 
Originally posted at timesofisrael.com
Arlene Bridges Samuels, a Blogger at The Times of Israel,
https://blogs.timesofisrael.com/author/arlene-bridges-samuels/
served as professional staff with Israel Always, American Israel Public Affairs Committee and International Christian Embassy Jerusalem USA. Prior to her advocacy for Israel, she also served with Mercy Ships and Youth With a Mission Romania. She is a speaker, free-lance writer and networker and hosts her devotional on Facebook at The Eclectic Evangelical. Her articles have previously appeared in Mercy Ships, Charisma, The Philos Project, Institute for Religion and Democracy, ICEJ's Word from Jerusalem, and Concerned Women for America.