Companies can't ignore faith-based investors any longer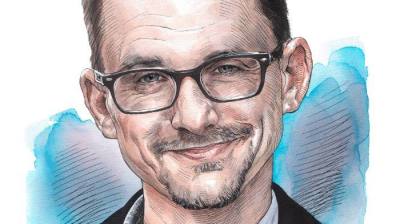 Faith-based investing has long been a sort of odd side-show to the secular investing industry, but that is quickly changing. Faith-based investing gained serious traction over the past few years, and is growing as a common practice among people of faith, and especially among Christians, who are applying a biblical worldview to environmental, social and governance (ESG) issues in accord with biblically responsible investing (BRI) principles.
Industry jargon aside, the secular investing and corporate world is sitting up and taking notice of faith-based investors as a force to be reckoned with when it comes to how businesses relate with issues such as abortion and LGBT activism that are important to people of faith.
As more Christians are investing with biblical values in mind, more corporations are finding the need to engage with the faith-based investing community and understand the unique perspective they have on issues such as diversity, environment, corporate philanthropy,  and lobbying activity.
Case in point, a cohort of Christian investment firms and non-profits recently initiated a shareholder resolution with Amazon.com that aimed to ensure that conservative, faith and family-friendly viewpoints be considered within the Board of Directors' decisions, instead of lopsided support of liberal/secular-only views. Despite opposition from Amazon.com's Board of Directors, the support for this resolution was strong enough to make it to the official ballot on the annual shareholder meeting, and though it did not pass (independent resolutions rarely do), it did garner enough votes to make Amazon.com pay attention and take action to address the issue.
Not even the largest companies in the world can afford to ignore the voice of faith-based investors any longer.
FAITH-BASED INVESTOR ENGAGEMENT
Faith-based investors, and especially Christian investors here in the United States, are faced with a huge opportunity to impact the world for the glory of God. We need to continue to encourage one another to diligently consider the values we are supporting and profiting from with our investment dollars. We need to analyze not only the financial aspect of our portfolio, but we need to use tools like inspireinsight.com to analyze the moral, ethical and spiritual impact of our portfolios as good stewards of the Lord's money.
And importantly, we must enter into winsome, respectful dialogue with corporations to help them understand the biblical perspective on social issues and how they can take steps to honor the viewpoints of their Christian investors in their business activities. If we can do this well, and if the Lord is gracious to grant us favor and bless our efforts, I believe that we will see great transformation across the business world in the coming years and generations to the glory of God.
 GETTING INVOLVED AS A FAITH-BASED INVESTOR
There are numerous opportunities for faith-based investors to get involved in raising our collective voice in support of biblical values with the companies we invest in. One way we are doing that at Inspire Investing is with our Faith-Based ESG Investor Engagement Campaign, where we have identified fifty-five companies to intentionally engage with, each on selected with specific rationale to help them connect with and respond to the viewpoints of Christian shareholders.
These fifty-five companies each currently have favorable Inspire Impact Scores (our faith-based ESG method of calculating alignment with biblical values), but are at risk of seeing their scores downgraded due to recent actions each company has taken. Many companies are like a blind man playing with a Rubix Cube, making unintended mistakes because they simply do not see the full picture. Our goal is to bring the issues to light for them so that they can have opportunity to better consider faith-based investor concerns in the future and improve their Inspire Impact Scores in the process.
Christian investors have an opportunity to help pull these fifty-five companies back from the edge before they are carried over the same waterfall of secular, liberal activism that other businesses have fallen prey to.
Every Christian investor can take a moment and send an email to the investor relations department at these companies and just let them know that you are here, you invest and you care about biblical values. Join us in praying for and working toward inspiring transformation for God's glory throughout the business world!
FAITH-BASED ESG INVESTOR ENGAGEMENT LIST FOR 2020
The list of companies selected for engagement in Inspire Investing's Faith-Based ESG Investor Engagement Campaign 2020 are below:
*Note: Inspire and Inspire employees and affiliates may own shares of the below companies in portfolios and funds under management, including third-party and personal investment accounts. This is not an endorsement of, or recommendation to invest in, the companies named herein. Not investment advice.
Robert Netzly is the CEO of Inspire Investing and frequent contributor on FOX, Bloomberg, The New York Times, The Christian Post and other major media. Read more from Robert in his #1 bestselling book Biblically Responsible Investing, available at Amazon.com and other major retailers.
Follow Robert on Twitter and LinkedIn and get inspired!
Twitter:  @robertnetzly
LinkedIn: @Robert_Netzly
Advisory Services are offered through CWM Advisors, LLC dba Inspire, a Registered Investment Adviser with the SEC.