Evangelical Christians are not a radicalized threat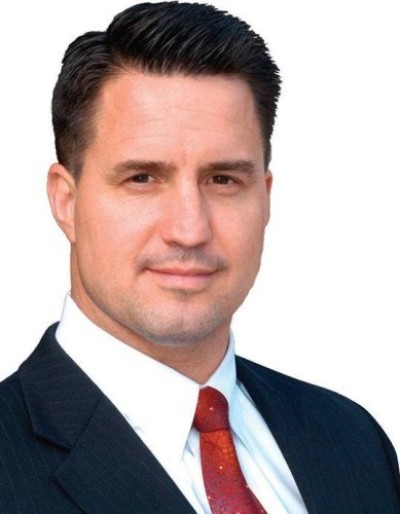 Since the January 6 riot, increasingly strident voices from the political left have stigmatized Evangelicals as a threat to America.  A recent article published in Foreign Affairs by Drs. Muhammed Fraser-Rahim and Melissa Graves, is yet the latest of these rising anti-Evangelical denunciations. This article was written by two tenured professors at my Alma Mater, The Citadel, and from the Department of Intelligence and Security Studies. As the conclusions are completely at odds with the cited evidence, this article demands response and refutation. The title provides insight into the bias involved:  "The US Needs Deradicalization – for Christian Extremists", and the conclusions fall apart under scrutiny.
Drs. Fraser-Rahim and Graves begin by framing the January 6 riot at the Capitol as primarily a case of white, Evangelical Christian violent extremism.  To begin their argument, they recite a selectively edited and anecdotal statement by one of those who entered the Capitol, Joshua Black. Mr. Black distinguishes himself from others at the riot in stating "I wanted to get inside to plead the blood of Jesus over it (Senate Chamber)". The Professors failed to include Mr. Black's statement about what he believed to be the motivations of the riot:  Black claimed that the riot started when protesters learned VP Pence was moving forward with counting the electoral college votes.  Political and not religious motivation.  Mr. Black did explain he protected a Capitol Hill Police Officer based on his Christian beliefs, but this was left out of the article. Fraser-Rahim and Graves then asserted: "That Black would storm the Capitol in the believe that he was carrying out God's will should come as no surprise to anyone who has followed the troubling relationship between white Evangelical Christians and conspiracy theories over the past four years."  However, the article Fraser-Rahim and Graves cite to make this outrageous claim did not back such a generalization of white Evangelicals. It solely noted: "the likelihood of supporting conspiracy theories is strongly predicted by a willingness to believe in other unseen, intentional forces and an attraction to Manichean narratives."
The next line of anti-Evangelical attack by Fraser-Rahim and Graves came with their assertion of the support of white Evangelicals for Trump. They don't explain how support for a Presidential candidate is connected to radicalization but assume the reader would get it. To further their "radicalization" charge, Fraser-Rahim and Graves cited that "50% of Protestants who attend church once or more per week believed Trump was divinely anointed by God". However, the cited material showed the same percentages regardless of President and conclude:  "it is important to see that this is not just an evangelical Republican problem. The religious significance of the presidency is swelling across the board for the religious, indicating further polarization along religious and partisan lines is continuing."
Beyond the selective, misleading, and flat-out false assertions and conclusions of cited material, Fraser-Rahim and Graves base personal conclusions on faulty reasoning.  For example, they write: "Though QAnon conspiracy theories are not unique to Christianity, evangelical Christians have nevertheless embraced the bogus claims with unusual enthusiasm. In the days surrounding the Capitol siege, prominent QAnon personalities posted scores of Bible verses in support of their cause." The professors conclude that Evangelicals have "embraced the bogus claims with unusual enthusiasm" because "QAnon personalities" posted scores of Bible verses. A reasoned conclusion might be that the few QAnon personalities were Christian, but is illogical to affirmatively conclude from this "evidence" that all white Evangelicals "embraced… with unusual enthusiasm" QAnon "bogus claims". I would hope these professors would not accept such illogical and unproven conclusory assertions from their students.
The most despicable aspect of the article came with the accusation of racism, bigotry, and hate on the part of white Evangelicals. Fraser-Rahim and Graves point out that QAnon posts grew on social media by substantial numbers from March until June 2020. They then assert without further evidence: "a significant number of Evangelical Christians have, through social media, descended into QAnon's conspiratorial depths." Without further explanation, the authors posit that this dynamic is "unique to white Evangelical Christians". Then Frazer-Rahim and Graves engage in charges of white Evangelical hate by writing: "QAnon myths are infused with anti-Muslim and anti-Semitic rhetoric". They go so far down the pit of slime as to assert: "Christians have denigrated Jews since Medieval times".  This completely disregarded the distinctions between the Roman Catholic Church and post-Medieval Protestantism, and between 19th century Protestantism and modern Evangelicalism. Nor did Fraser-Rahim and Graves recognize the modern Evangelical support of Israel and the Jewish people (in contrast to the modern secular left's criticisms of Zionism and Israel). Having allegedly "proven" the case of the danger and hate of white Evangelicals, the article goes on to explain why white Evangelicals must be "deradicalized" similar to the terrorists we faced during and after 9-11.
In countering the rising defamatory attacks against Evangelicals, regardless of color, we must scrutinize the evidence used to make the attacks. As seen with this article, the conclusions will fall apart under scrutiny, as Evangelicalism is not a danger nor extremist. Evangelical Christianity has been a positive force throughout American history, and will continue to be so for the years to come. That must be recognized and defended.
Bill Connor, a retired Army Infantry colonel, author and Orangeburg attorney, has deployed multiple times to the Middle East. Connor was the senior U.S. military adviser to Afghan forces in Helmand Province, where he received the Bronze Star. A Citadel graduate with a JD from USC, he is also a Distinguished Graduate of the U.S. Army War College, earning his master of strategic studies. He is the author of the book Articles from War.