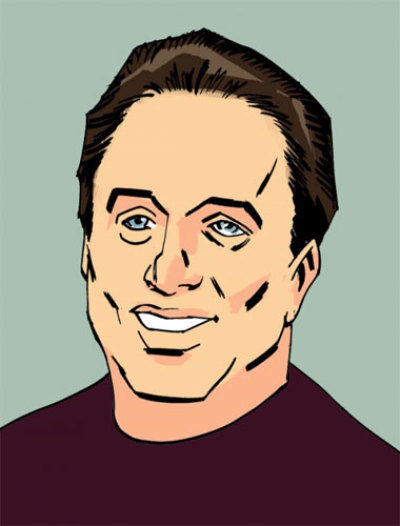 More than 150,000 people in the world die everyday, which equates to about two people every second. Humanism, materialism and atheism offer no hope of everlasting life in heaven. And the clock is ticking ever closer to the moment you and I will take our final breath. Tick tock, tick tock. Upon your arrival in either heaven or hell, you will be fully alert and immediately aware of your surroundings.
Are you ready? Do you have any idea what happens at the moment of death? While many people have an opinion on the matter and a few even describe having had a near-death experience, what you and I really need is something objective to stand upon. We need something certain and trustworthy.
If you have been indoctrinated to believe you cannot trust Scripture to be absolutely true, then you are a victim of "Bible-bashing." You were not told the truth about God's Word. And it is likely you have not been told the truth about heaven, hell, sin, grace, repentance, faith, Christ and the Gospel.
I invite you to read an article I wrote entitled, "Does Christianity Stand on Faith or Evidence?" Your unbelief will fade away once you begin to accept Scripture with the faith of a child. The older we get, the prouder we tend to become of our opinions. And it leads many people to actually think they know better than God. The following article addresses our critical need for humility: "Are You Humble Enough to Meet God?"
If you have been lied to about death, you are being set up for a huge fall. The time-consuming activities currently filling your plate may come to an end sooner than you think. And once the buzzer sounds, you will enter either heaven or hell with no detours in between. There is not a middle region beyond the grave where you get to make up for some of your sins. (See "Why Purgatory Is a Dangerous Doctrine.")
The devil is a real being and he definitely wants you to go to hell. In fact, "The Spirit World Influences Every Human Being." Whether you realize it or not, there is a wide road to hell and a narrow road to heaven. Jesus said, "Enter through the narrow gate. For wide is the gate and broad in the road that leads to destruction, and many enter through it. But small is the gate and narrow the road that leads to life, and only a few find it." (Matthew 7:13,14)
"But that doesn't apply to me," you may say. After all, everybody knows that "we all get to have our own truth," right? Actually, no. Everybody can't be right, especially when various positions are contradictory. For some insight into this postmodern fallacy, check out "An American Credo: 'I Know My Truth.'"
Perhaps you feel like you could never believe in a God who sends people to hell. If so, I encourage you to rethink your position. Here is an article that can help you sort through this difficult topic in a logical manner: "Rejecting God Because of Hell Is Illogical." While the topic of hell is terribly unpleasant, it didn't stop Jesus from telling the truth about this extreme destination beyond the grave. And you might be surprised to learn: "There Are No Atheists in Hell."
The door to heaven remains open to you today. Since a person needs to be properly dressed in order to get into paradise, here is "The Clothing You Need to Enter Heaven." Will you be accepted into Christ's heavenly kingdom, or "Will You Be Naked on Judgment Day?"
If you died today, where would you go? "Is Your Name in Heaven's Reservation Book?" I sure hope so. And if it isn't, "today is the day of salvation." (2 Cor. 6:2) "God commands all people everywhere to repent," (Acts 17:30) and God invites you to trust Jesus to wash away your sins. He will instantly cleanse you and give you the free gift of eternal life in heaven. As Oswald Chambers said, "The reason it is so easy for us to obtain salvation is because it cost God so much."
Maybe you have wondered, "Why Would God Sacrifice His Only Son?" Well, there is a way to learn the answer to this all-important question. The whole plan of salvation is laid out in Scripture. And if you still have doubts about God's Word, I hope you will consider these "7 Reasons to Completely Trust the Bible."
If you have been lied to about your own death, you may have also been lied to about Christ's death. If so, I hope you will check out this article: "The Messiah's Critics Couldn't Produce His Body." Christianity would never have gotten off the ground if the apostles had not seen and touched the risen Christ.
God created each one of us with a body and a soul. Your soul, unlike your body, isn't aging because it is immortal. But don't expect most people to express any interest in the well-being of your soul. Academia, the entertainment industry, and the media seem to largely reject the teaching of the Bible while focusing on a thousand other topics. And in addition to the empty philosophies promoted by the cultural elites, you should also be aware of "7 Satanic Strategies to Distract from Christianity."
Jesus said the devil is "a liar and the father of lies." (John 8:44) So of course he is going to lie to you about death. Meanwhile, it was Christ who said, "I am the way and the truth and the life. No one comes to the Father except through me." (John 14:6) Thankfully the Messiah speaks only what is true.
Will you receive Christ as your Savior today? Simply turn away from sin and ask Jesus to forgive you. "Everyone who calls on the name of the Lord will be saved." (Romans 10:13) God would never lie to you. In fact, "it is impossible for God to lie." (Hebrews 6:18)
So if you have been lied to about death, it is time to "seek the Lord while He may be found; call on Him while He is near." (Isaiah 55:6) Today brings you one day closer to your final breath. And none of us are promised tomorrow. (Here is a powerful song about tomorrow the Winans family sang at Whitney Houston's funeral.)
One final article I would like to recommend to you is entitled, "Does Christianity Produce Agnostics?" With heaven to gain and your soul to lose, it would be a wise investment of your time to read it and then seriously consider it. After all, the stakes couldn't be any higher.
If you come to Christ today, you will never regret trusting Jesus to forgive your sins, save your soul, and bring you to paradise the moment you take your final breath. You have God's Word on it!
Dan Delzell is the pastor of
Wellspring Church
in Papillion, Neb. He is a regular contributor to The Christian Post.