Planned Parenthood Is Grooming Our Kids to Be Sexually Active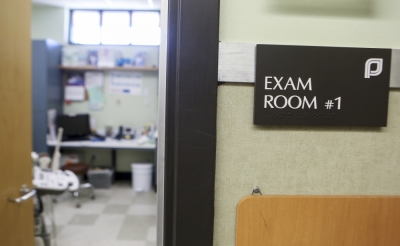 This year's Values Voter Summit featured a breakout session entitled "Exposing the Abortion Industry: Former Abortion Workers Speak Out." The panel was sponsored by And Then There Were None (ATTWN), a pro-life organization started by Abby Johnson dedicated to helping abortion facility employees leave the abortion industry. The panelists included Monica Leal Cline, a former Planned Parenthood HIV health educator/Title X training manager; Lori Kelly, a former project manager at the University of Pittsburgh Health Sciences Tissue Bank; and Annette Lancaster, a former Planned Parenthood manager.
The panel was moderated by Meagan Weber of ATTWN. She stated, "Nothing is more powerful than the testimony of former abortion workers." Indeed, all three panelists offered powerful testimony about their work in the abortion industry. Annette Lancaster discussed how staff at her Planned Parenthood often rushed through procedures, did not give clients time to read forms, and candidly stated that the materials were not cleaned the way they should be. Cline stated that the sex education classes she taught encouraged young people to engage in sex and put people at risk for diseases and unplanned pregnancies. Kelly said that this was her first time speaking out and said the abortion industry "hides behind academic research." She felt compelled to do her part to "make abortion unthinkable."
The panelists also vividly described the deception among those who promote abortion and sell fetal body parts. Lori Kelly, who previously oversaw medical research on fetal tissue, was told to never say they were "selling tissue," but rather they were "storing and dispensing specimens." Lancaster admitted the Planned Parenthood she managed in North Carolina did not own a mammogram machine and candidly discussed the way her clinic deceptively inflated the number of non-abortion services they performed. Cline discussed a time that she did a Title X training for a Planned Parenthood. She told attendees that if there is evidence of statutory rape, that it needs to be reported. She was dismayed when her concerns were dismissed. One Planned Parenthood staff member stated that if a client "is not having sex with this man this month, she will be having sex with another man, next month."
Cline also discussed her experiences as an instructor of sex education at considerable length. At one point, she was sent to an "alternative school" for students with disciplinary problems. When she talked to the students, she was surprised to find out that many did not like being sexually active. Furthermore, she was surprised to hear that no one was telling the students to consider refraining from sexual activity they disliked. Cline said, "Planned Parenthood will groom children to be sexually active." She added that many young people are "craving innocence" and that it is not healthy for young people to be engaged in sexual activity at such a young age.
One question that was asked of the panelists was "if you could accomplish one thing, what would it be?" Kelly, who worked as a medical researcher at the University of Pittsburgh, stated that she would end research on fetal body parts. Monica Cline, who felt that that sex education classes had a negative impact on students, said that she would like to strengthen parents. "Parents are the primary advocates for children and it should stay that way," she remarked. Annette Lancaster, who was the manager of one of the largest Planned Parenthood facilities in North Carolina, stated that she would like to see the Planned Parenthood clinic where she worked close – "See the doors actually close," she said.
The last question posted to the panelists dealt with how local pro-life activists and sidewalk counselors can be more effective. Annette Lancaster had the most poignant testimony since she, as a Planned Parenthood facility manager, interacted with sidewalk counselors on a consistent basis. She said the best advice she had was to be loving. "Come at them with love, not anger and hatred," she said. She also added that graphic images outside the abortion clinic gets attention, but not the right kind of attention. She said that abortion facility workers need someone to meet them with love and respect. She was turned away from the abortion industry by pro-life pamphlet that was left on her car. She concluded her remarks by stating that eight of her fellow Planned Parenthood employees left the Planned Parenthood with her. As she put it, "She loved eight women out of the clinic."
Michael J. New is a Visiting Associate Professor at Ave Maria University and an associate scholar at the Charlotte Lozier Institute. Follow him on Twitter @Michael_J_New