Protecting Online Privacy Must Be a Top Priority on Capitol Hill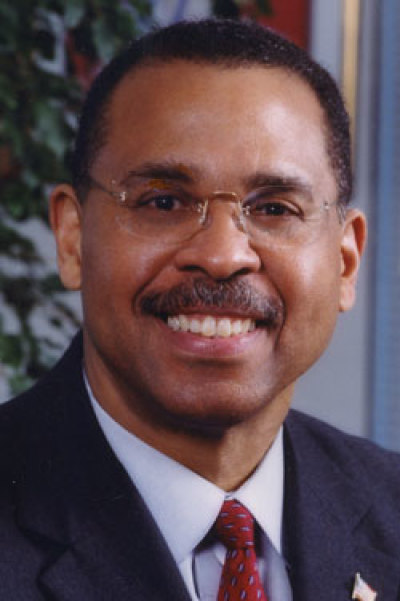 Hardly a day goes by that we don't read or hear about another breach or attack on our sensitive online information. In today's digital world, online data is currency, and consumers deserve to be protected no matter where they go online – whether paying bills, posting on social media or communicating with their doctor or a loved one.
It is, of course, a rare issue that brings together Democrats and Republicans in today's era of cage-match partisan politics. Yet, the need for a national privacy law is starting to look like one such issue that maybe – just maybe – can bring both parties together in a rare showing of bipartisanship. For the good of the American people, 2019 must be the year lawmakers seize this opportunity and act.
The U.S. is one of a handful of Western economies that does not have comprehensive legal protections for personal data. Even though we are the world's leader in technology and innovation, American companies are finding it unnecessarily difficult to compete both domestically and abroad due to the lack of workable U.S. privacy laws.
A national privacy law is gaining support rapidly because it can ensure dependable online privacy protections no matter where we live or do business. It is the optimal solution, and hearings have already begun taking place in the U.S. Senate. Of note, Senator Thune recently chaired a hearing in the Senate Commerce Committee that shined a spotlight on growing support for national privacy legislation from Senators on both sides of the aisle and witnesses representing some of the world's largest tech companies and internet providers.
This is a no-brainer for lawmakers. One poll confirms that 90 percent of American online users don't believe social media or video platforms are capable of protecting their privacy. Constituents are worried about data security and they want their representatives in Washington – regardless of their party affiliation - to do something about it. Politicians who support privacy legislation now will win votes back home in future elections.
Support for sensible privacy legislation is also building in the business community. Big tech companies historically reticent of data protections are rapidly recognizing the fact that the status quo is not working. Notably, the EU's recent adoption of the General Data Protection Regulation (GDPR) has been widely criticized for its overly burdensome regulations and for the countless hours and resources companies have lost attempting to comply. The U.S. should take note and instead lead on crafting a better policy – one that is simpler and protects both consumers and internet innovation.
Unfortunately, the EU's aggressive action and lack of U.S. federal law have spurred some state legislators to pursue their own privacy regulations. California, for instance, recently passed a state privacy bill and other states will probably follow its lead if Congress does not take charge. A piecemeal approach of state-by-state privacy laws would be disastrous for the borderless internet. Good luck starting an internet company in an environment where the rules change across invisible state lines and compliance goes from one framework to fifty different ones.
State-specific privacy legislation would also create significant confusion and headaches for consumers. Privacy protections would change or disappear as data crosses state lines, becoming essentially impossible to track or control on the global internet. Well-meaning state regulations would backfire, creating a disruptive, paralyzing chaos for everyone involved. Imagine using a driving app that shuts down or asks for permission to operate every time you cross a new state line.
The tech industry has evolved far beyond the minimal, industry-specific rules and protections. As such, we need a framework that applies to all companies that deal in online data. There is nothing Democrat or Republican about this issue – all Americans recognize the problem and agree now is the time to solve it.
Protecting the online privacy of American consumers and companies is good policy, good politics, and good business. Congress should make passing privacy legislation one of its top priorities in 2019.
Ken Blackwell is a member of the Policy Board of the American Civil Rights Union. He was a Domestic Policy Advisor to the Trump/Pence Presidential Transition Operation.