The Crisis of School Shootings Is a Christian Issue
Based on my many years of working with teens, the answer is not gun control to stop shooters. It's showing God's goodness to "alone" teenagers in every school.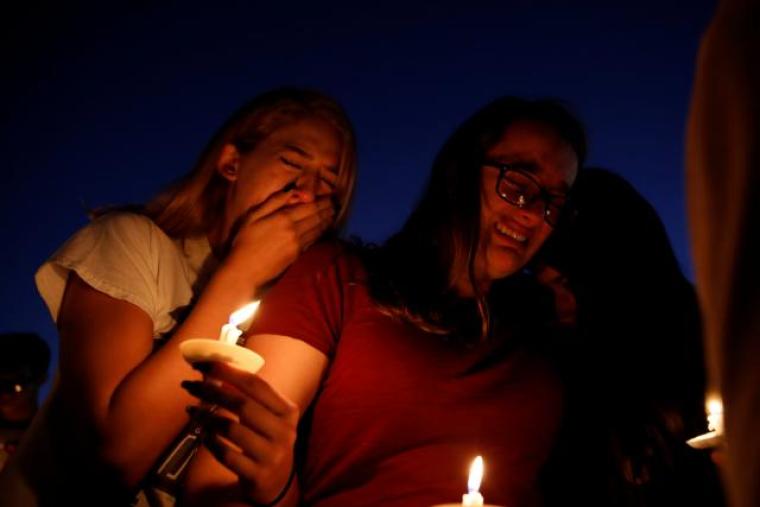 I was following a thread of comments on Facebook recently regarding the recent school shooting in Parkland Florida. I shared with a fellow believer that I felt the answer to dealing with our crisis of school shootings in our public schools was a Christian issue. It's not a church issue it's a Christian issue!
I went on to say that we should mobilize the teens of this nation and even worldwide to reach out to these teenagers identified as the "Loners." The very next moment I felt a tugging in my heart to do something. In my heart I felt to declare a Clarion Call! I wanted to create something to reach out to this unique group of people, who need desperately what we have, a relationship with Jesus Christ. We as Christians need to reach out to these very-very alone kids the media keeps calling "loners."
I have had the delight of being able to spend more than 30 years of my life doing whatever I could to reach teenagers for Christ. My first calling in that area was in the early 1980's where teen suicide in America had reached epidemic proportion. My heart was so challenged by these facts. I felt a calling that my whole life would be dedicated to ministering to teens. It's been such a joy!
Based on my many years of working with teens, the answer is not in my opinion gun control, metal detectors at the doors or more heavily armed law enforcement. The answer is not in arming our teachers with handguns or having sophisticated security systems protecting our schools. The answer is in understanding who these teens are that are committing these mass murders. The answer is coming up with a plan and implementing it to show God's goodness to "alone" teenagers in every school.
From Columbine until Parkland, I have watched the news closely, and read many articles on the subject. I'm not sure why, but I feel I know the loner students personally. I am not sure whether it be my many years of working in the special education program of our public schools with emotionally and behaviorally challenged students, or because of the fact that I was a type of a loner student in my school. The fact is I was greatly helped by teachers, students and other adults around me. If I could be helped others can be helped.
There is one thing for certain that in the youth groups that I had through the years, I always sought for, and reached out in extra special ways to "loner" kids. I even had some eventually come and live at my home.
The conviction, which I felt, was to issue a Clarion Call to Youth Pastors and the teens of this nation to initiate an effort to reach out in Christ's love to these "alone" or what's being called "loner" students.
I personally want to challenge Youth Pastors/Leaders and youth groups all over this country and even around the world to reach out to these young people who seem to have no or few friends and to begin today!
A Scriptural thought came to mind as I prayed, seeking a slogan for this effort. It was; "Reach One to Save Many." Genesis 50:20 records Joseph's comment as he discussed with his brothers his heart concerning the many injustices that they had done to him earlier in life. He said "You intended this for evil but God intended it for good to the saving of many lives."
Joseph was badly abused as a child by his brothers. He was thrown into a pit and sold into slavery. In all of this, God had a plan for Joseph! Even though Joseph endured a lot of suffering, the Bible says over and over "But God was with Joseph!" Although it may be a new way of looking at the story, could there be some Josephs out there that have had a hard life but God wants you and I to reach out to? They may even be in the early stages of life's journey but we can help them move out of their prisons unto the King's Palace. If we reached one "Joseph" as backwards thinking as that may seem to us, God could use them for the saving of many lives!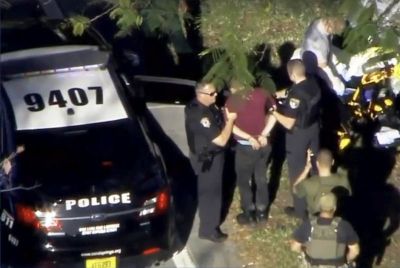 People in Christian circles are already asking the question; "Could we have reached Nikolas Cruz? The absolute truth is that if we had the right people in the right place with the right wisdom, Cruz could have been reached. Does that change what he did? No! He will have to pay for his crimes. In many ways, it's too late for him but what about the other Cruz's across the country? There are many teens we perhaps have written off, because we have forgotten how far reaching the Gospel can be!
Youth groups interested in hearing this Clarion Call could begin with prayer asking God to fill them with His love and wisdom in reaching the students that have been already influenced by so many negative things in life. I believe God will give leadership clear guidance in reaching out to these students who are alone in our schools.
I encourage the readers of this article to begin to seek God regarding this Clarion Call. Sometimes callings are a sounding "Clarion Trumpet" in our lives. Other times they are a still small voice sensing Jesus's love for a particular people group. Just think if someone could have heard and obeyed that simple call to reach Cruz? Or even Eric Harris or Dylan Klebold at Columbine? Though it may seem like an impossible task, something as simple as wanting to sit and talk with a "loner" could make the difference. Hanging out with a student one-on-one at lunch, could change their lives forever, and yours, if you heed the call!
Rev. Nolan J Harkness is an ordained minister who has spent a lifetime reaching out to teenagers with the truths of God's Word. He worked for BOCES Special Education Program in New York State for 13 years. He has been the Youth Pastor/Leader in several churches. He was the Executive Director of Twin Tiers Youth for Christ in Elmira NY and hosted a syndicated radio broadcast called, Teen Talk Radio for over 12 years. His website is www.verticalsound.org .