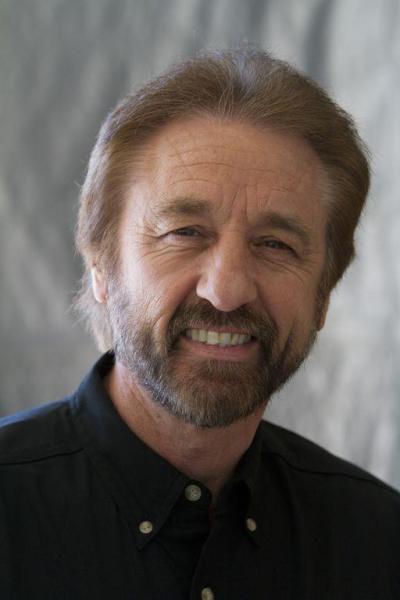 One of our elderly neighbors had brought over some lemons. She often did that. I'd witnessed to her very likeable Hindu husband, and he was very open. So, I decided to witness to his wife as we paused for a moment and talked in our driveway. I said, "Hajit, do you think there's an afterlife? What happens when people die?" Suddenly, she looked fearful and began to walk away backwards. It was a disaster, and it broke my heart. I felt as though I had offended a gentle and very sweet elderly woman.
Still, they took my books when I gave them fresh eggs. It was a little discouraging though, because one time I noticed that the books were on the same shelf in their home right where they had put them months before.
One day as I rode my bike, I greeted her and saw the same fear in her eyes. But then I saw something strange. In that one glance, it was as though she was saying, "Please…help me!" The Bible says that every human being is haunted by the fear of death "all their lifetime" (see Hebrews 2:14-15). I was convinced that that day she was crying for help in the face of the impending Grim Reaper, something the Scriptures call "the king of terrors."
So, I immediately wrote a booklet with her in mind, called, "How to be Free from the Fear of Death." It expounded a simple but extremely profound principle. Here it is:
If you were standing on the edge of a plane, 10,000 feet up, and you had to jump without a parachute, would that be fearful? Of course it would. It would be breathtakingly terrifying. But if I gave you a parachute that you knew for certain would open, would that change things? Of course it would. Radically! Now, instead of hitting the ground at 120 mph on your face, you are going to land at 15 mph on your feet, and because of this you are no longer fearful, because you trust the parachute. The amount of fear you have will be determined by the amount of faith you have in the parachute. If you have 100% faith, that would mean that you have no fear. Your faith actually controls your fear.
And so our faith in the Savior dissipates our fear. We can control it. The King of Terrors has been dethroned. I came into this world with nothing, but I will leave with my hand in the hand of Jesus.  
I couldn't wait for the booklet to be printed, and the moment they arrived I grabbed a couple of copies along with some fresh eggs, and left them on their doorstep. That same day Hajit came across to our house and didn't just stand on the doorstep this time. She wanted to come in. She had some gifts, and joyfully told me that she had read the booklet! I'm not exaggerating when I say that when she spoke, she had a sparkle in her eyes.
You may have seen a short video that went viral of a bus driver wiping sweat from his brow, as he spoke of people getting onto his bus and coughing openly. He was angry because of their carelessness. Two days later that dear bus driver was tragically dead of coronavirus.
I'm sure that video added to our fears. People are justifiably scared. And perhaps for the first time in their busy lives, millions are seriously thinking about their own death.
I believe that this booklet is written for such a time as this. Even before this pandemic, it began to go off our shelves like no other publication we've ever produced.
At the same time, those of us who care about the lost have a dilemma. How do we get people to take a booklet when we can't even approach them? You do what I did. You leave it on your neighbor's doorstep.
One the most delightful videos I have ever seen was recently sent to me by a friend. It was only about 30 seconds long, and it showed him and his wonderful family running through a Southern California neighborhood at 7 am, leaving coronavirus tracts on doorsteps. They gave out 200 that morning. It was so encouraging to see.
However, we discontinued the tract that they were giving out. This is because we believe "How to be Free from the Fear of Death" is so much better, because it addresses the felt-need of literally millions. It scratches exactly where they itch.
And one significant benefit of it being a booklet (as opposed to a single lightweight tract, such as the Million Dollar Bill tract) is that it is 20 pages and has weight. That means it won't be blown away by the wind if you leave it on a doorstep or tuck it into a screen door.
May you prayerfully consider getting this booklet and leaving it on doorsteps in your neighborhood. The fields are truly ripe.
You can read and purchase this booklet on our website
Ray Comfort is the Founder and CEO of Living Waters and the bestselling author of more than 80 books, including God Has a Wonderful Plan for Your Life, How to Know God Exists, and The Evidence Bible. He cohosts the award-winning television program "
Way of the Master
," seen in almost 200 countries, and is the Executive Producer of "
180
," "
Evolution vs. God
," "
Audacity
," and
other films
. He is married to Sue and has three grown children, and hasn't left the house without gospel tracts for decades. You can learn more about his ministry at
LivingWaters.com
.