Turkey Targets the Only Assyrian Christian in His Native Village
The Assyrian persecution has continued after the genocide and the founding of the Turkish Republic in 1923, up until the present day.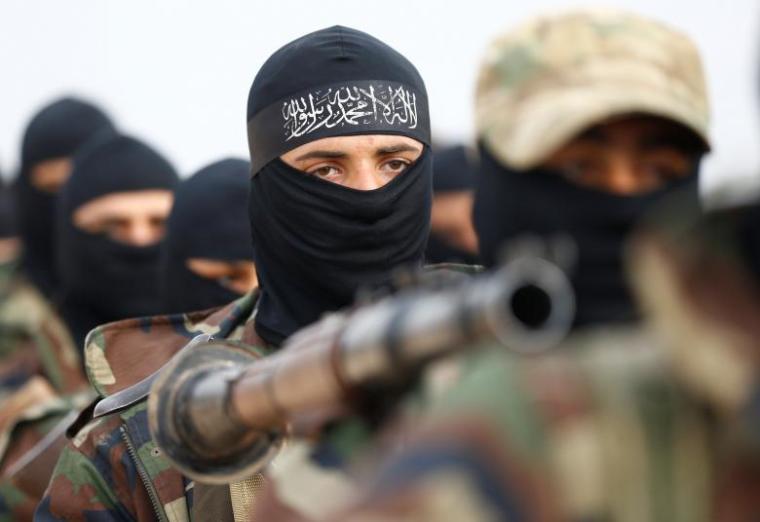 Petrus Karatay, the only Assyrian Christian resident of a village in southeast Turkey, was arrested by Turkish soldiers on trumped-up "terrorism-related" charges on Jan. 10 and was released 12 days later.
Karatay, 63, is a descendent of victims of the 1914-1923 genocide of Assyrian, Armenian and Greek Christians perpetrated by Ottoman Turkey, including massacres, rapes, pillage, death marches and the destruction of churches. Around 750,000 Assyrians were murdered – nearly three-quarters of their prewar population.
A well-respected activist in his community and a member of the Chaldean Church, Karatay was forced to flee his native homeland in Turkey. He then lived in France for 30 years, where he founded the Chaldean Association of France and served as its president for eight years. He remains its honorary president.
Assyrians, also known as Syriacs and Chaldeans, are an indigenous people in the Middle East, living there since the beginning of recorded history. Once the rulers of Assyria, at one time the greatest empire in the world, and the builders of a magnificent civilization, Assyrians in Turkey, Iraq, Syria and Iran are now a stateless community left to the "tender mercies" of the governments in the region. Every 50 years, there has been a massacre of Assyrians, according to the Assyrian International News Agency.
Karatay was finally able to return to his native village of Harbole (Aksu) in Şırnak province in 2009, he said in an exclusive interview with the Haym Salomon Center.
"Before I moved here, I and my Assyrian friends spoke with many Turkish officials. They promised that we could safely return and would be provided with support in our efforts for building a new life in our indigenous villages. But we sadly see that they are not keeping their promises."
Authorities now accuse Karatay of engaging in "terrorist" activities. "The accusations were made by a 'secret witness.' My detention and the ensuing slander campaign against me seem to be a message by the government to other Assyrians that they should not return to Turkey," Karatay says.
However, the pressures are not only from the government. Some Muslim locals are also targeting him for being Christian, in an attempt to confiscate his village.
"When I first arrived, I got official permission from the governor to be the mukhtar [head of the village] so that I could restore what has been left of it. But some neighboring villagers have been trying to seize our lands. They have already taken our water resources to another village and the government supports them. Many of my projects have been left incomplete because of complaints by neighboring villages. We are an easy target for them."
Karatay describes his devotion to reviving his cultural heritage in his native homeland despite the harsh challenges: "Due to the excavation activities of a coal mining company there, our cemetery and 1,500-year-old church were buried under the ground. So, we collected the remaining stones of the church and the remaining grave stones and bones of the dead that we could find and carried them to another area in the village."
The Assyrian persecution has continued after the genocide and the founding of the Turkish Republic in 1923, up until the present day. The decades-long persecution included "abductions (including of priests), forced conversions to Islam through rape and forced marriage, and murder," reported Minority Rights Group International. "They suffered forced evictions, mass displacement and the burning down of their homes and villages."
Karatay says that many of his fellow Assyrians would still love to return to their ancient homeland and help rebuild it. "But they have serious concerns because of the lack of security and stability in Turkey."
A hundred years ago, the world was largely silent as Ottoman Turkey targeted Assyrians with empire-wide mass murders and rapes due to their ethnic and religious identity. Today, the international community should help Karatay and his people rebuild their native villages and live there in dignity.
Uzay Bulut is a journalist and political analyst from Turkey and a fellow with the news and public policy group Haym Salomon Center.