What Would Jesus Tweet Against Hecklers?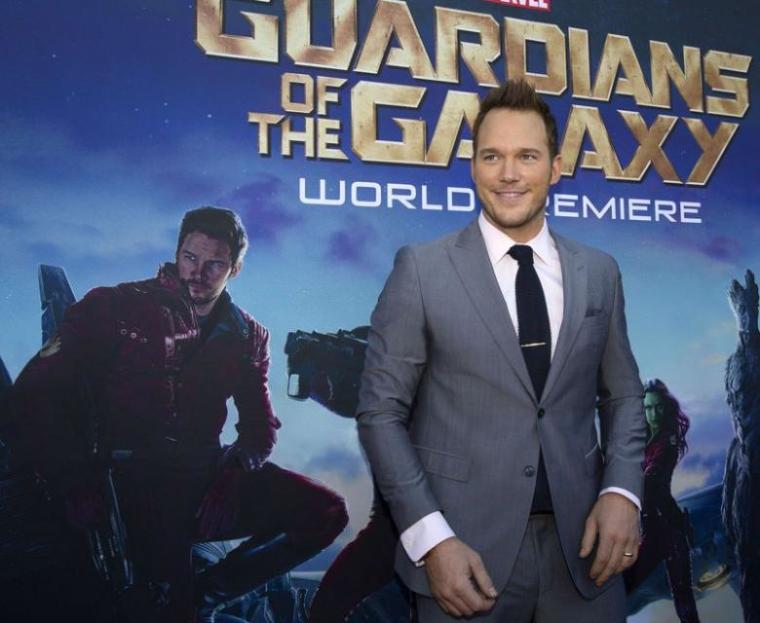 This tweet from "Guardians of the Galaxy" Director, James Gunn sent the tweet threads into viral status:
"So I just read Chris Pratt's tweet to Kevin Smith saying he would pray for him & made the mistake of reading the comments, many of which go off on Chris for saying he'd pray. I think people misunderstand the backlash against 'thoughts & prayers.'"
This is what gets me. Not the backlash when a star like Chris Pratt offers prayers to another Hollywood star via Twitter. Not the comments, heckling and not the hateful banter. What gets me is the terror and offense that Christians are drawn into in the wake of anti-believer sentiments.
Here is the thing Christiandom, calm down. You, you the Believer, be calm.
I am glad Gunn came to Pratt's defense. But honestly, even if he hadn't, we must have some level of calmness when it comes to social media.
The world is watching. Hurt people want answers, and those who have no real understanding of the hope we find in Jesus, aren't swayed by temperamental tweets or social media rants.
Prayer is always enough, for the Believer. Yes, ultimately prayer can bring down walls and turn a wretch like me into a saint. However, Jesus isn't surprised by our current trends. He was a gentleman. He was kind, tender and wise.
What would Jesus tweet?
And would those tweets cause madness, to the point He would be hunted down and brutally murdered for the sake of humanity?
Yep.
The issue isn't whether or not Chris Pratt was attacked, or James Gunn defended him, the issue is how we, the Believers respond. And the answer is, "Christlike." Jesus doesn't need our fancy talk or extravagant arguments. Scripture tells us they will know we are Christians by our love, (Your love for one another will prove to the world that you are My disciples." John 13:35.) I empathize and sympathize with the want that He be made known. Certainly, I believe that prayer is the answer.
But I needn't panic when the world disagrees. He conquered the world.
My prayer is that everyone has the chance to know this Truth.
And no matter the vessel by which the Word is made known, let it be said, I believed so greatly in this Truth, I feared no man, no attack and no harsh word.
Let God be my defender. For if He is for us, who can possibly be against us? 
Jami Amerine M.Ed. is a wife, mom, adoption-foster care advocate, author,
and blogger at sacredgroundstickyfloors.com where she writes about Jesus, life, and "home as sanctuary."