When You Don't Want To Read Your Bible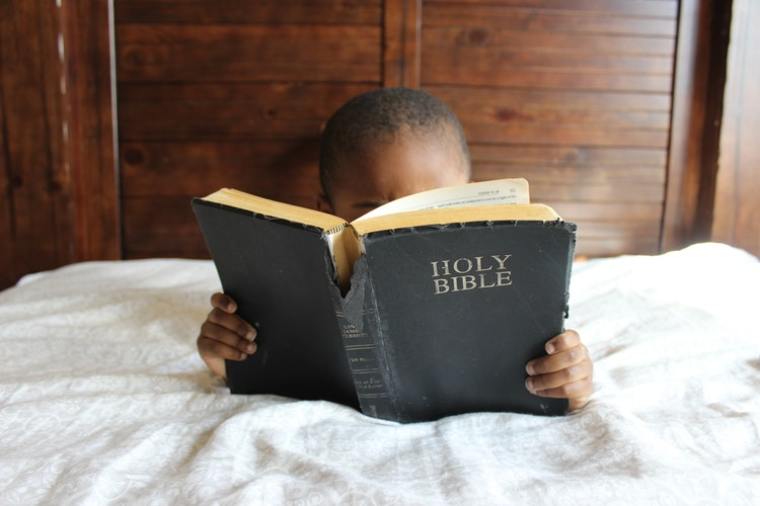 I want to be completely transparent. There are some mornings my first thought is to grab my cell phone and check Facebook, Twitter, Instagram or my email. It's not to get up, grab my bible, and be with Jesus. Sometimes I set my alarm to get up early so that I can read my bible and spend time alone with the Lord. But when that alarm goes off...the excuses begin to emerge...the reasons why I shouldn't get out of bed yet...and so a majority of the time I either turn it off or set it for a later time and try and go back to sleep.
I'm not perfect and neither are you. Now don't get me wrong, I do spend time with the Lord. But sometimes I give in to my flesh and simply don't. Honestly, the excuses are pathetic. I could sleep in more. I'm too tired. I'm hungry. I've got to much to do. Those moments when I don't want to read my bible should be an indicator that I need to read my bible. If I wait until I feel like reading it could be a day or two...sometimes a week. Feelings lie. Thankfully, the Lord is not only gracious in those moments of laziness but also very patient. We serve a good God!
Earlier this year (2017), while reading my bible on a staff retreat one verse in particular pieced my heart. It was the Lord trying to get my attention. Ever come across a verse in the bible that not only jumps off the page at you but is constantly coming to the forefront of your mind? You're always thinking about it, chewing on it, wondering what it means, how it can apply to you specifically or trying to figure out what God is saying exactly? Recently, Mark 1:35 is that verse for me.
Very early in the morning, while it was still dark, he got up, went out, and made his way to a deserted place; and there he was praying." - Mark 1:35 CSB
Mark 1:35 convicted me of my own laziness when it comes to not wanting to read my bible. I want to imitate Jesus. He made it a point to regularly spend time alone with His heavenly Father. If Jesus thought it was important to get alone with His heavenly Father how much more do we need this time disconnected from the world around us and alone with God? Of course, I understand the humanness in all of us. How we all fall short of always making time to be with Jesus. Jesus isn't looking for perfect servants (because the Lord knows none of us are perfect on this side of heaven). He's looking for faithful servants. Notice what Matthew 25:21 doesn't say: "His master said to him, 'Well done, good and faithful servant! You were faithful over a few things; I will put you in charge of many things. Share your master's joy.'" It doesn't say perfect servant, does it? God's grace for when we fall short isn't a free pass to live wild. A faithful servant strives to live a life imitating Christ and honoring God...it's living a life of repentance knowing and understanding we need Jesus every minute of every hour of every day.
Mark 1:35 reminds me of the importance...the need...to have that secret place where I can get alone with God and open up my bible without the world around me pulling for my attention.
The other day I took a poll on social media asking this question: "What do you do when you don't want to read your bible?" Here are several of the types of responses I got back:
Listen to worship music
Read anyway
Pray
Most of the responses were something similar to those three points. Sometimes I read my bible in the morning, at night or at my office. But I don't always want to read. We live in a time of history where there is a lack of reverence for God's Word. I know many people who claim to be a Christian but yet they haven't opened their bible in years. How can we follow Jesus without opening our bibles? The reality is...we can't. So when those moments come when you don't want to read your bible a choice must be made. Will I push through what my feelings are telling me and read my bible anyways? Or will I give in to my flesh and turn on Netflix or scroll through my Instagram feed or check my streaks on Snapchat? God wants to speak to us. Most of the time we just don't hear Him because we don't open up His Word. Can He speak in others ways besides His Word? Absolutely! I can hear my wife speak when we talk on the phone but I know she speaks in other ways too but that doesn't mean I should neglect hearing her in person. God can speak in many ways, but whatever you hear will always line up with His Word. How can you know if what you hear is truth if you don't open up your bible and read it?
Not long ago I was in the mountains in Asheville, North Carolina. More specifically, I was at The Billy Graham Training Center at The Cove. My wife and I were on a trip with the Elders of our church to a seminar that Pastor Jim Cymbala was teaching at (the staff retreat I mentioned earlier). Pastor Cymbala made several statements that hit home. One, in particular, was: "You can't be clever and have Jesus wonderful all at the same time." Why do I share this specific statement? Here's why: The more time I'm with Jesus the less I try to be clever. In all honesty, people can be prideful. That includes pastors. One way I keep a check whether or not I'm entertaining pride as a pastor is ensuring I'm spending time alone with the Lord regularly. I get in God's Word. Do I sometimes hit the snooze button or turn on Netflix instead? Yes. Saying no would make me a liar. I want my life to point others to Jesus. Yes, I fail sometimes. Yes, I find it hard to make time to read my bible sometimes.
I'm not writing this to say there is a certain formula on what to do when you don't want to read your bible. I'm writing this to tell you you're not alone. We all have those moments of 'I don't want to read right now.' It's how you respond that changes everything. Will you be perfect? No. Will you sometimes give in and not read? Yes.
I'm thankful that "Jesus Christ is the same yesterday, today, and forever" (Hebrews 13:8 CSB). Though our feelings, circumstances, and schedules change Jesus is constantly pursuing us with unrelenting love and undeserved grace.
So when you don't want to read your bible...
Get alone with Jesus.
Pray.
And read your bible.
You'll be the better for it.
Aaron Hall is the youth pastor at More 2 Life Ministries (More2Life.tv) and a writer/blogger at AaronHallBooks.com. Sign up for Aaron's email list to stay up-to-date on blog posts, announcements, and more: Subscribe Now! Connect with him on Facebook, Twitter, or Instagram.
All Scripture quotations, unless otherwise indicated, are taken from the Christian Standard Bible®, Copyright © 2017 by Holman Bible Publishers. Used by permission. Christian Standard Bible® and CSB® are federally registered trademarks of Holman Bible Publishers.