Why mobile abortion clinics are a terrible idea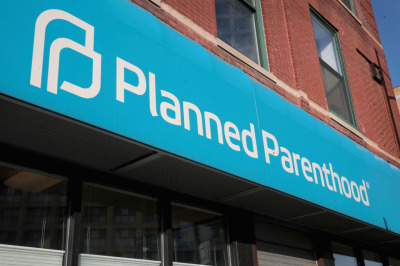 After the U.S. Supreme Court overturned Roe v. Wade in June, President Joe Biden and the abortion industry started scrambling. They didn't think this would happen. When I worked at Planned Parenthood, none of us thought this day would come and while we had some loose plans in case it did, they were on the backburner. So the question the entire industry was trying to answer in June was how they could still keep their cash cow of abortion going. How would they provide abortions to women in states where it would now be illegal? 
Initially, the idea that was floated was to have abortion camps on federal land. Visiting the Grand Canyon? Have an abortion there, too! That didn't go over well and surprisingly the Biden Administration said the idea had "dangerous ramifications". They didn't elaborate much but the idea was canned. Then in the fall, Planned Parenthood announced they would be using an abortion bus to help women in red states obtain abortions. 
My family has used RVs to travel and they can be fantastic for saving money on hotels and food costs. But here's what they are not good for: abortion. Why? So many reasons. Let's start on the privacy aspect. Abortion RVs or buses will not have space for a big waiting area so they will be forced to wait in their cars or outdoors, compromising patient privacy. It gets worse on the recovery aspect as well. Abortion clinics typically have a separate recovery room for women after they had their abortions where they provide crackers and juice and then send them on their way,  or take care of them if they have life-threatening bleeding, which absolutely happens. 
In an abortion bus, where will these women wait to make sure they are okay before they are sent on their way? In the Planned Parenthood announcement of these mobile abortion buses, there is no mention of having a recovery room.
What if they do have complications? Right now, these abortion buses will travel the border of Illinois, which border five states, three of which have stringent bans on abortion. There will be towns that are more rural. Where will the medical care be if something goes wrong during the abortion? How far away will the nearest hospital be? What happens if something goes wrong after the woman returns home following the abortion? Where will the doctor be that did the abortion? 
There are so many questions that must be answered.
The other big concern about Planned Parenthood's abortion bus is cleanliness. If you've ever browsed CheckMyClinic.com, you know that abortion clinics are not the most sanitary places on the planet. It's not uncommon to find reports of rusty and stained equipment, equipment that has not been properly sanitized being used from woman to woman, blood-stained chairs and tables, improper disposal of waste, expired medications, improper storage of narcotics – the list goes on. There also have been several instances of failure to report rape and to keep accurate records. 
Abortion clinics like Planned Parenthood make money through abortions and do everything they can to get women in and out as quickly as possible. Many women have no idea who the doctor is who is performing the abortion. The "doctor-patient" decision is a complete ruse because each woman may only have five minutes in the operating room and none of that time is spent discussing her other options. That's what this abortion bus is all about. Planned Parenthood needs to keep the money flowing and getting as close to women as possible where abortion is illegal is their best bet. 
Mobile clinics aren't a new invention. Pregnancy Resource Centers have been driving around ultrasound buses for years. Mammography RVs are all over the country reaching women who may have trouble traveling for the exam. But none of these places are doing invasive surgery that carries risks for women, that may shatter their privacy, and that can leave them in a vulnerable place both mentally and physically while driving off to the next abortion spot. 
The solution is meeting women where they are and helping them with whatever it is they need that they believe is forcing them to choose abortion. This can be as simple as being a listening ear or paying for new tires so they can get to work or as complicated as finding them housing and childcare. My ministry, Loveline, does that for women and their families. Our caseload and donations have more than tripled since Roe was overturned and we are more than happy to be that source of support for women. They deserve better than abortion, especially abortion in a traveling bus that leaves them worse off and in the dust.
Abby Johnson is CEO and Founder of And Then There Were None and author of Unplanned and Fierce Mercy.