Genocide killer turned 'prophet' led thousands of Rwandan prisoners to Christ and repentance 
An old friend turned bitter enemy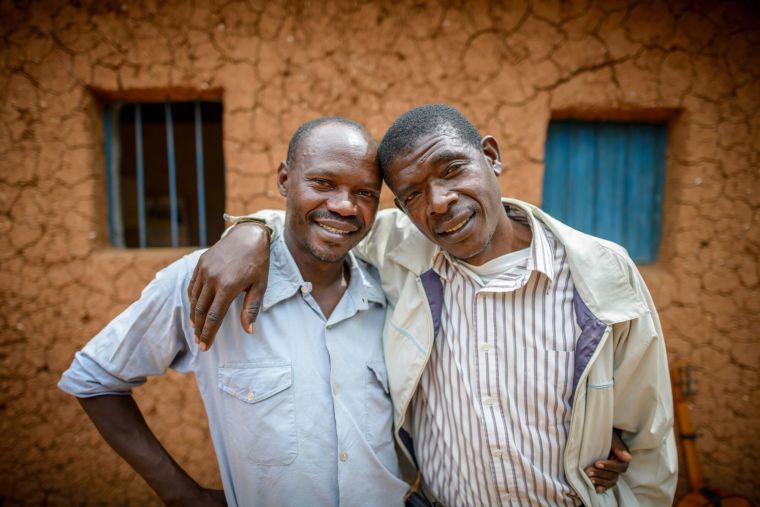 In the immediate years after the genocide, Callixte, his wife, Marcella, and their children had a deep resentment for their neighbors Andrew Birasa, his wife, Madrine, and their children.
Andrew, a Hutu coffee farmer who had known Callixte since they were young, was the person who implicated Callixte for his genocidal crimes, which created resentment between the two families. 
Andrew was good friends with Callixte when they were growing up. There was peace and harmony in the village until the ethnic tension came to a head in the 1990s. The division between Andrew and Callixte came over the fact that Andrew had married Madrine, a Tutsi.
During the genocide, Hutus who married Tutsis were also seen as enemies and were considered "Tutsi lovers."
In 1994, Callixte was part of a large group of genocide perpetrators in their community responsible for the death of Madrine's parents and other family members.
While Callixte was in prison, the two wives would not speak to each other, their kids would not play with each other and their livestock could not dare go onto each other's lands.
But that all changed thanks to the evangelical Christian humanitarian agency World Vision Rwanda, which provided relief and reconciliation efforts throughout the country and in their community. Starting their programs in 1994, World Vision today is the largest Humanitarian agency present in the tiny, landlocked central African nation.
The two wives began volunteering for World Vision and the charity encouraged the families to forgive and be forgiven.
As the genocide was one in which neighbors trespassed against neighbors, World Vision and the Rwandan government knew that forgiveness and reconciliation would be central components in building a united Rwanda. Without those components, that resentment that neighbors on different sides of the genocide had would hamper any recovery efforts.
In prison, Callixte heard about the work that his wife and Andrew's wife were doing together through World Vision and started learning about peace and reconciliation.
Callixte was taken to the Gacaca court. He confessed of his sin and asked for forgiveness from Andrew and his wife. He also asked for forgiveness from all Rwandans.
"They forgave me, but mostly Andrew and his wife," he explained. "They forgave me and they took me out of prison and they pardoned me."
Andrew told reporters that although it was tough to forgive a man that killed his wife's family, his family's heart started changing "slowly by slowly."
"Together with our good leadership and their advice to citizens, all that helped us to be transformed and live with each other," Andrew explained. "Those training sessions at the Gacaca court made it possible for communities to come together and discuss those who had come to seek forgiveness and those who had been offended."
"Today, we are good friends and our wives are good friends," he added.  "Our children are good friends and there is a lot of love between the two families."
Working together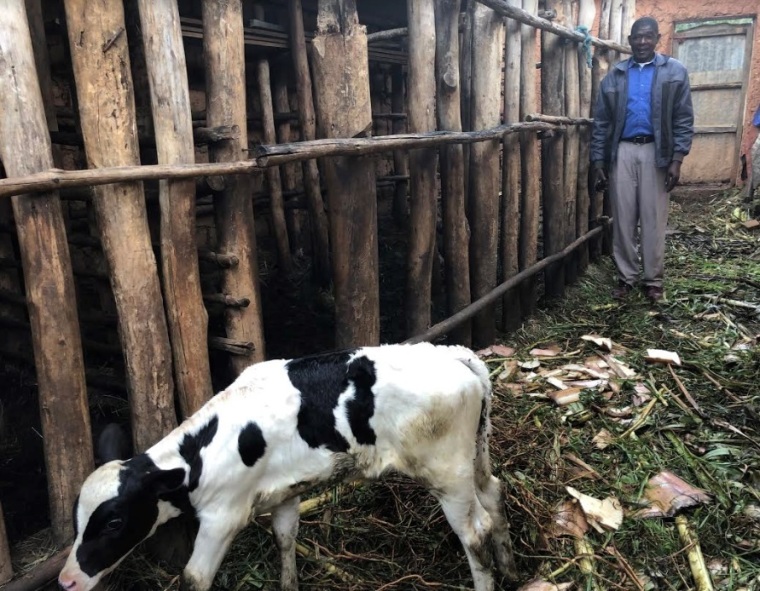 Having reconciled, Andrew and Callixte were able to discuss their feelings about what happened. Before going to prison, Callixte was quite good at making money by selling cattle.
To help make amends for his crimes, Callixte taught Andrew how to sell cattle.
"Now he does it even better than me," Callixte quipped. "We worked together in a way that is very good. What makes me happy is that my wife and his wife are so close. They share one heart."
Andrew also told Callixte about how World Vision enacted a program to hand out iron sheets to help provide homes with sturdy roofing. World Vision was also able to help Callixte build his house.
Additionally, Callixte and Andrew began working together when World Vision launched a project in which neighbors would have to combine plots to create bigger farms to grow coffee plants.
Through the program, groups of genocide perpetrators and survivors were given cows to create milk and fertilizer. The fertilizer would be used to grow coffee plants.
Andrew and Callixte were part of the same group responsible for harvesting the same coffee plants, forcing them to talk through the pain of what occurred years prior.