'High hopes': Evangelical leaders react to Israel's new prime minister
Christian Zionists call for prayer, support of new gov't
Johnnie Moore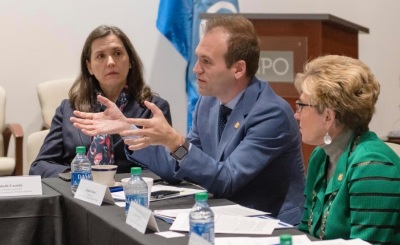 Johnnie Moore, the president of the Congress of Christian Leaders and a former commissioner on the U.S. Commission on International Religious Freedom, encouraged Christians not to allow their friendship with Israel to be hindered by politics after the announcement of the new prime minister. 
The public relations executive and former Liberty University vice president advised evangelicals to support Israel regardless of the change in the political party.
"It is unwise for American evangelicals to meddle in internal, Israeli politics beyond praising the power of Israel's democracy and if Evangelicals do it anyhow then they should be circumspect and respectful," Moore said in a statement.
"Even though most evangelical leaders have enjoyed a tremendous friendship with Netanyahu— which will continue — their friendship with Israel transcends the machinations of Israel's politics and its political parties," he continued. 
"Evangelicals will stand with Israel whomever is the Prime Minister, always," Moore continued. "We look forward to a close relationship with all future Israeli governments. As soon as this all settles, I'll —  for instance —  be on a plane to Israel. Until then, I am watching and praying."
I am getting a lot of questions about Evangelicals & @Israel's election.

Below is my point of view, which includes this point: "Evangelicals will stand with Israel whomever is the Prime Minister."

It's just that simple.

????????????????????????

Full statement

???? pic.twitter.com/uwgrFQBm5b

— Rev. Johnnie Moore ? (@JohnnieM) June 4, 2021