'High hopes': Evangelical leaders react to Israel's new prime minister
Christian Zionists call for prayer, support of new gov't
Mike Huckabee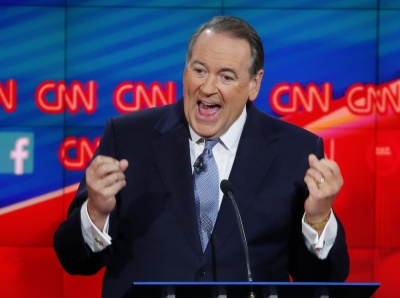 Former Arkansas governor, two-time presidential candidate and former Baptist pastor Mike Huckabee encouraged friends to continue to "pray the peace of Jerusalem" in an exclusive statement obtained by All Israel News on Monday morning. 
"Benjamin Netanyahu has been a personal friend of mine for many years, and I'm not sure the people of Israel fully appreciate his statecraft that has led to unprecedented peace, prosperity, and security not just for Israel, but for the entire Middle East," Huckabee wrote. 
"It will take years for the new leadership to develop the depth of relationships that Netanyahu had fostered over his 12 consecutive years and 15 total," he continued. 
"Having said that, Israel is where it is because of God, not any one man or political party."
Huckabee said that he has known Bennett for over 10 years and has "high hopes that he will use his very significant executive skills to keep Israel stable and secure."
"The major concern with a coalition that covers the entire spectrum of left to right is whether there can be consensus without capitulation on critical issues such as sovereignty in Judea and Samaria and building on the Abraham Accords," Huckabee said. "I hope all my Christian friends will join me as we 'pray for the peace of Jerusalem.'"