'Same Kind of Different as Me' Producer Shares How Renee Zellweger Film Sparked Movement of Kindness
Sponsored by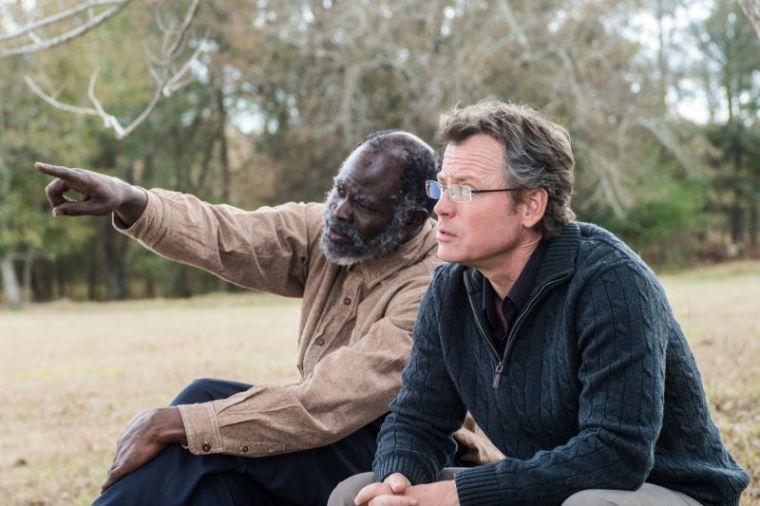 "Same Kind of Different as Me," the inspirational, real-life story of Ron Hall and Denver Moore and their unlikely friendship, was among the top five faith-based movies in 2017, bringing in $6,360,709 at the box office.
The nonfiction book by Hall and Moore, which the film is based on, also experienced staggering success, making The New York Times best-sellers list three times.
But it also sparked a movement no one quite expected.
Starring Greg Kinnear, Djimon Hounsou, and Academy Award-winning actress Renee Zellweger, "Same Kind of Different as Me" follows Hall, an international art dealer, who, at his wife Debbie's behest, befriends a homeless man in hopes of saving his struggling marriage. In the process, Ron's perspective on race, economic status, and the meaning of friendship is entirely transformed. 
In an exclusive interview with The Christian Post, producer Darren Moorman revealed that the film inspired hundreds of people to help those experiencing homelessness, abuse, hunger or addiction.
"Early on, we showed the movie to about 200 people that run rescue missions across the country," he said. "About two days before the movie opened nationwide, 150 rescue missions across the country, because they were so moved by the movie, partnered with us and held red carpet events and brought in hundreds of people to serve and donate. It was one of those amazing nights where the film was used to impact cities across the country."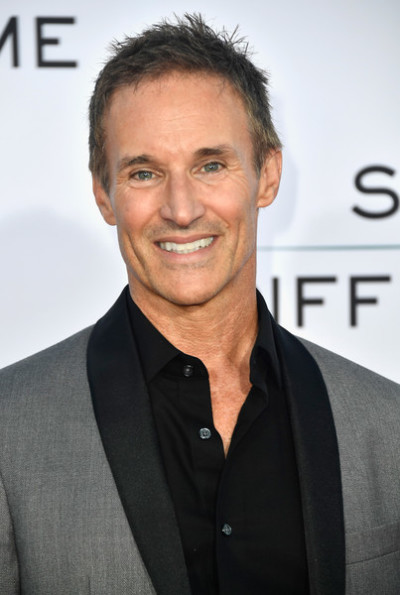 Before Denver died in 2012, Hall and Denver shared their story at speaking events throughout the country and visited more than 200 shelters nationwide. The two reportedly helped raise $32 million for the homeless through their speaking engagements, and Hall continues the nationwide tour today.
In a culture that seems increasingly divided, Moorman said viewers are drawn to the themes of unity, compassion, and acceptance woven throughout "Same Kind of Different as Me."
"Tragically, we live in a time when love is not very prevalent in our country and in the world," he said. "The media typically highlights all of those negative things, which really drives a wedge between people as opposed to telling great stories of unity and love. This movie is all about forgiveness and reconciliation, and that is so timely."
Denver's character, in particular, highlights the good in humanity, Moorman said.
"I got to spend a day with Denver before he passed away, and he was such an amazing, gentle soul whose life was transformed by this story, and his life has, in turn, transformed so many others," he explained. "Denver spent most of his life on the streets, and it really wasn't until he was about 60 that his life began to matter to him and to other people. Every life matters, and it's never too late because the impact that Denver had on Ron and ultimately on the entire city is just incredible. I love what he was able to do late in his life."
Moorman said he doesn't expect everyone who watches "Same Kind of Different as Me" to volunteer at a homeless shelter or give up all their earthly possessions. He does, however, hope viewers are reminded that a simple act of kindness can change everything.
"I want people to laugh, I want people to cry, I want people to go on a journey," he said. "I want them to be inspired to be whoever God wants them to be and walk away knowing that when we love on someone and when we forgive someone, our lives can be radically transformed."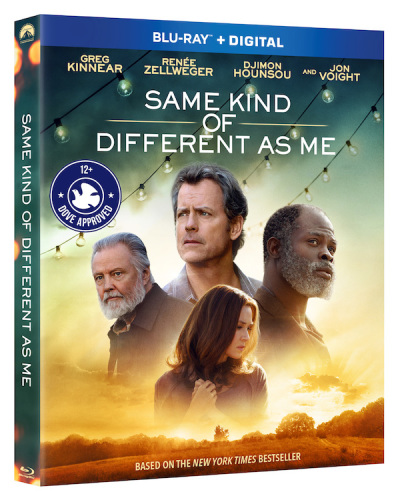 In a previous interview, Hall said his story is a clear reflection of Galatians 3:28: "There is neither Jew nor Gentile, neither slave nor free, nor is there male and female, for you are all one in Christ Jesus."
"Denver always said, 'Whether we're rich or poor, this Earth ain't no final resting place. We're all homeless just working our way home,'" Hall said. "Our story illustrates beautifully that it's not the color of our skin that divides us, it's the condition of our hearts. If we can get our hearts right, we will love everybody and we can come together as a nation."
He added, "But, we just don't stop to examine our hearts. We just watch to judge people instead of serve them. Denver used to tell me, 'The courthouse is full of judges, but what God needs is servants. If you're gonna hang with me on the streets, you better learn to never judge and always serve.' If Christians want to be the hands and feet of Christ, we need to not judge those that are different from us."
"Same Kind of Different as Me" the movie is now available on Blu-ray and includes over an hour of behind-the-scenes bonus content, including deleted and extended scenes, featurettes, and commentary by director Michael Carney, writer Ron Hall and writer Alexander Foard. The DVD includes the feature film only.