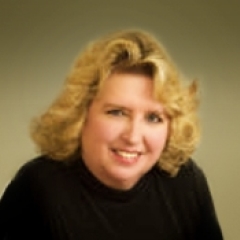 Dorothy Valcárcel
Christian Post Guest Contributor
Latest
When I was growing up, my sister and I had household chores which we were assigned. Our family did not have an electric dishwasher, my sister and I performed the task – I washed the dishes and she dried them.

Not long ago I was talking with a close friend. She's one of those individuals you love being around. If there is rain, she'll say, "Isn't this weather fantastic? The rain is so refreshing and clean." If she isn't feeling well and you mention it, she'll quickly say, "I'll be fine tomorrow!" With this cheerful bundle of joy, the glass is always full and overflowing. She has a good word to say about everyone.

"So long as you can sweeten another's pain, life is not in vain." Helen Keller

I love old movies. Especially musicals. Right near the top of the list is the hopelessly romantic movie Gigi, which takes place in the city of Paris, France.

"Obedience to God is the most infallible evidence of sincere and supreme love to Him." Nathanael Emmons

(And Achsah) answered, 'Give me a blessing; for thou hast given me a south land; give me also springs of water. And he gave her the upper springs and the nether springs." Joshua 15: 19 King James Version

The New Testament contains a record, in the four Gospels, of the miraculous healings performed by Jesus during His ministry on earth. If there is one that really touches my heart, it is the story recorded by the disciple John in John 5: 1-9.

I\'ve always had a great fondness for poetry. And I love the words penned by the famed poet, John Greenleaf Whittier, that begin our inspiration today: \"The simple heart that freely asks in love, obtains.\"

What has God done for me in the past that gives me the assurance I can trust Him to help me today?

\"Now therefore give me this mountain, whereof the Lord spake in that day; for thou heardest in that day how the Anakims were there, and that the cities were great and fenced: if so be the Lord will be with me, then I shall be able to drive them out, as the Lord said.\"