Si Robertson's 'Si-Cology' Textbook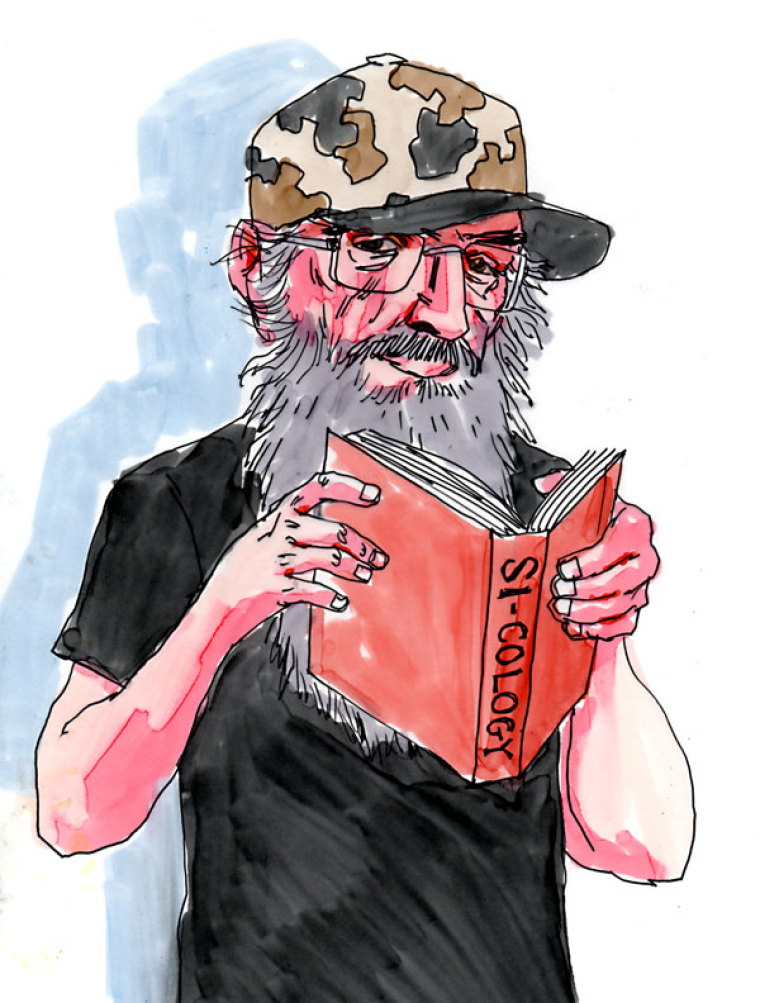 Silas Merritt Robertson, who's best known as "Uncle Si" on A&E's most watched reality television show "Duck Dynasty" spoke with The Christian Post about his new book, Si-Cology 1: Tales and Wisdom from Duck Dynasty's Favorite Uncle that will be available on Sept. 3.
Even though Si appears to be someone who could never run out of anecdotal stories – regardless of how exaggerated they might be – he told CP that he didn't want to write a book about his life, because he felt that with having served in the military for 25 years, he hadn't created enough memories with his family to share with his fans.
"I was in the military, so I told my wife that I was never there for the kids when they were growing up. And she said, 'oh yeah you were. Let me go get a photo album.' And she was showing me dressed as a bunny rabbit, rooster, and Santa Claus during Christmas time. Personally, I didn't feel that I was there enough," Si commented.
But with pressure mounting against him, Si finally relented and agreed to write a book about his life.
"They just kept bothering me, so I said, OK."
Read more at http://www.christianpost.com/news/interview-duck-dynastys-si-robertson-on-life-marriage-proposals-and-his-unwavering-belief-in-the-creator-103480/#P9z7sByLQHwdSGlX.99