This week in Christian history: Francis of Assisi dies, Mother Teresa starts new order
Mother Teresa gets permission to start new order – Oct. 7, 1950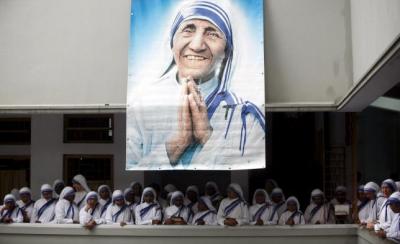 This week marks the anniversary of when Mother Teresa, the famed humanitarian and Catholic nun, was given permission by the Vatican to start her own holy order.
Known as The Missionaries of Charity, the order would later become an "International Religious Family" via a decree from Pope Paul VI, with a branch for priests being added later on.
"The Society of Missionaries has spread all over the world, including the former Soviet Union and Eastern European countries. They provide effective help to the poorest of the poor in a number of countries," explained the website for the Nobel Prize.
"The order also has houses in North America, Europe and Australia, where they take care of the shut-ins, alcoholics, homeless, and AIDS sufferers."