1 in 4 French Muslims Support Islamic Laws Forcing Women to Wear Face Veils, Survey Finds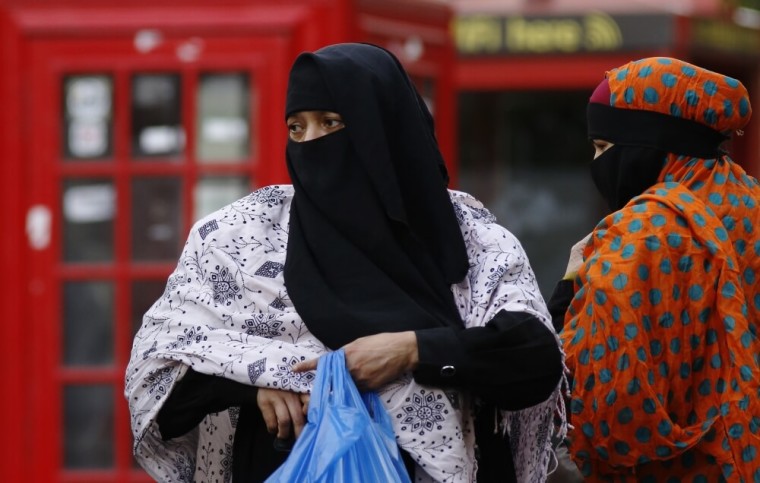 A survey concerning France's growing Muslim population has found that as many as one in four French Muslims support Islamic laws that would require women to wear face veils.
MailOnline reported that the study from Institut Montaigne of 1,029 people found that French Muslims hold diverse views about law and governance. Close to half, or 46 percent of those who responded to the poll, said they were "completely secular," and demonstrated their religious faith by only eating halal meat.
Another 25 percent who said they were devout and "proudly Muslim" supported a greater role for religion in the work place, but opposed practices such as polygamy and wearing the burqa.
One in four French Muslims, or 24 percent, backed women wearing the burqa and niqab, however, which are the full-face veils that were banned in public places in 2010.
The survey found that French Muslim women were more conservative than men on some issues, as only 56 percent of women said that they would attend a mixed swimming pool, compared with 75 percent of men.
What is more, 20 percent of the men supported the face veils, compared to 28 percent of the women, Reuters added.
The portion of French Muslims who backed the ultra-conservative laws were described by the survey's researchers as "mostly young, low-skilled people with low levels of participation in the labor market," who used Islam as a means to revolt.
Muslims in France make up around 7.5 percent of the population, according to Pew, which accounts for 4.7 million people based on 2010 numbers, and is expected to grow to 6.9 million by 2030.
The study from Institut Montaigne, however, found population estimates to be more conservative, with French Muslims accounting for 5.6 percent of the country's population of people older than 15, or 3.7 million.
Religious communities in France were rocked back in July following the murder of Roman Catholic Priest Jacques Hamel, who was killed during morning mass in his church in Rouen by a pair of Islamic State terror group supporters.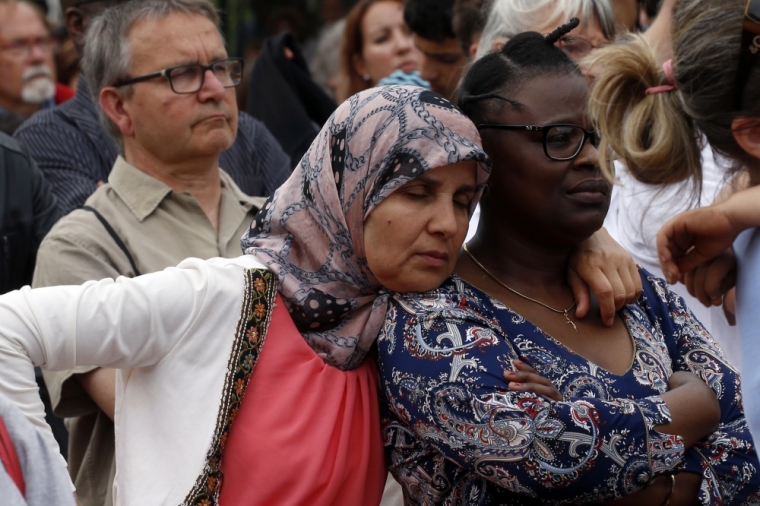 Muslims from across the country attended mass the following weekend in solidarity with Christians, grieving Hamel's murder.
Mohammed Karabila, president of Saint-Etienne-du-Rouvray Mosque, argued that France's Muslim community rejects terrorism.
"Today we wanted to show physically, by kissing the family of Jacques Hamel, by kissing His Grace Lebrun in front of everybody, so they know that the two communities are united," Karabila said at the time, referring to the Archbishop of Rouen, Dominique Lebrun.
Lebrun in turn praised the gesture, describing it as one of "fraternity."
"They've told us, and I think they're sincere, that it's not Islam which killed Jacques Hamel," he said.
Karabila said in another report that the Muslim community is refusing to bury 19-year-old convicted terrorist Adel Kermiche, who was killed by police following his murder of the priest.
"What this young man did was sinful; he is no longer part of the community," said Khalid El Amrani, a 25-year-old local Muslim.