10 Christian films released in 2020
7. "Infidel"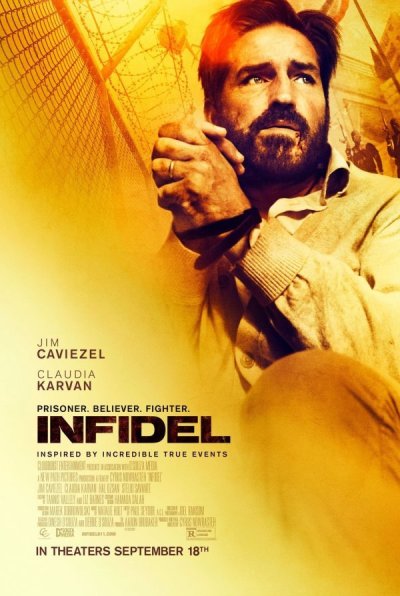 Jim Caviezel's latest film, "Infidel," was released in theaters on Sept. 18 and is about an American Christian who's kidnapped in Cairo, Egypt, and imprisoned in Iran under false spying charges. 
The film is described as a "contemporary Middle East thriller." 
Caviezel said the plotline of "Infidel" explores the persecution of Christians in the Middle East, an issue he said is still prevalent in various countries across the globe.
"Barbaric Christian persecution is something that still goes on today," the actor said on the "Edifi With Billy Hallowell" podcast, revealing the film's intent. "The goal would be to create a sense of urgency and relevance to Christians and non-Christians who should be engaged in this issue."