10 Highlights From the New Billy Graham Exhibit at Museum of the Bible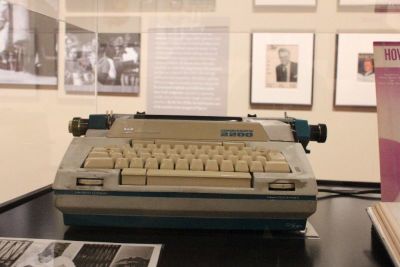 8. Typewriter
One of Schmidt's favorite artifacts in the exhibit is the Smith-Corona typewriter that was used by Graham's personal assistant, Stephanie Wills, to transcribe many of Graham's sermons.
Wills worked for over 45 years as Graham's assistant. According to Schmidt, Wills was just one of the many women who were pivotal to the success of Graham's preaching career.
"With that case I wanted to highlight how Graham was part of a team. It wasn't just him," Schmidt explained. "He wasn't a one-man show. He had all these supporting characters, including a lot of women like Stephanie Wills. She is still alive today."