10 Interesting Things to See at the New Museum of the Bible: Sneak Preview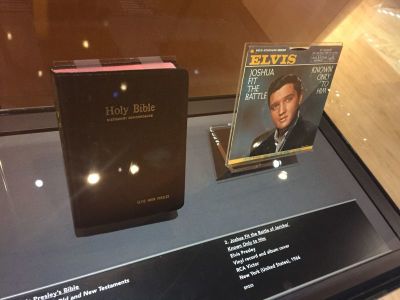 9. Elvis' Bible
While many museum visitors might not know who historical figures like Whitefield and Edwards even are, there is no denying that almost everybody has heard of "The King," Elvis Presley.
The museum's "Impact of the Bible" exhibit features the rock-and-roll icon's 1970 King James Version Bible that has his name "Elvis Aron Presley" in a debossed gold foil imprint on the cover.
The museum's Elvis display also features a copy of a 1966 Elvis record that Included the song "Joshua Fit the Battle of Jericho."