10 Interesting Things to See at the New Museum of the Bible: Sneak Preview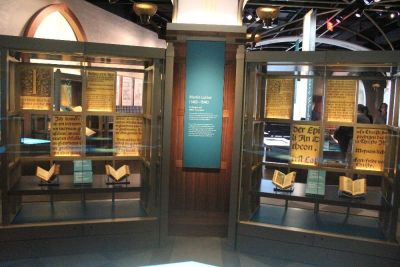 4. Martin Luther Bibles
Arguably, no one played a bigger role in the Protestant Reformation of the 16th century than Martin Luther.
The museum's "History of the Bible" exhibit has four Bibles on display in its Luther section.
Not only does the Luther display include a 1542 Latin Bible signed and inscribed by Luther himself, it also features the 1544 personal Bible used by Luther's pastor, Johannes Bugenhagen.
The museum placard notes that along with ministering to Luther, Bugenhagen worked with Luther's collaborator, Philip Melanchthon. A handwritten note in the Bugenhagen Bible is initialed P.M.
Additionally, the Luther display features a first edition of Luther's Pentateuch, which represents "the beginning of Luther's translation of the Old Testament" and dates back to 1524. Also shown is a 1524 copy of Luther's popular New Testament translation.