10 Reactions to Trump's Evangelical White House Dinner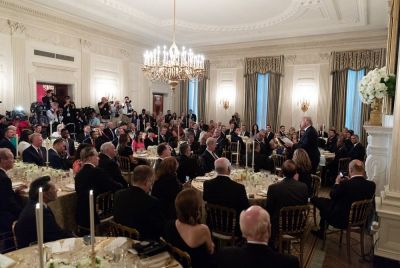 A storm of responses flooded social media following the Trump administration's White House dinner Monday night where about 100 evangelical leaders and their spouses were the invited guests.  
Whether it was in response to the event itself or some of the comments Trump reportedly made during a closed-door portion of the evening, critics from both the right and left were disgruntled by what they saw in pictures and read in news articles online.
Here are 10 reactions to the Trump administration's dinner honoring evangelical leaders.