10 Reactions to Trump's Evangelical White House Dinner
2. Michael Wear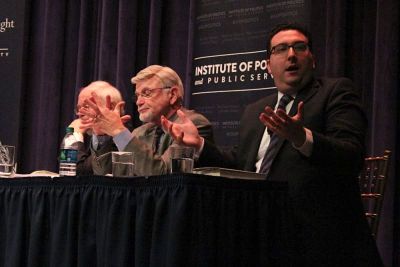 Wear, who directed faith outreach for President Barack Obama's 2012 re-election campaign and also served as a White House staffer, took to Twitter to point out the difference between how Obama celebrated contributions of Christians and the event the Trump White House hosted Monday night.
"When President Obama honored the contributions of Christians to this country, he was never just referring to the contributions of those who supported him politically," Wear asserted in a tweet. "The guest list for events like his Easter Prayer Breakfast reflected that."
As Wear was on a trip to London, he posted a tweet Tuesday morning stating that "Christians in the UK (and just about everywhere else) think American evangelicals have gone mad."
In a later tweet, Wear added that "[t]he evangelicals in the news don't represent all evangelicals, and evangelicalism is about more than Trump."