10 Reactions to Trump's Evangelical White House Dinner
3. Bill Devlin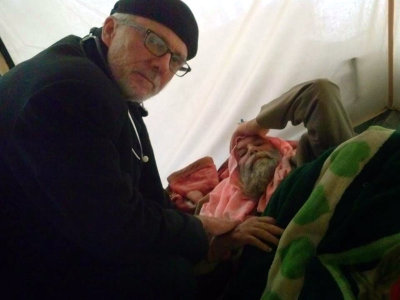 New York City Pastor Bill Devlin, who frequently travels the world to support persecuted communities, has been trying consistently to get more American pastors to travel with him to the Middle East, Africa and elsewhere to directly support persecuted Christians and show the American church cares about their plights.
Devlin, who pastors at Infinity Bible Church in the Bronx and heads a charity called REDEEM, most recently tried to get fellow American pastors to travel with him to support imprisoned American pastor Andrew Brunson during his last court hearing in Turkey but had little success with that recruitment.
"Church leaders fly into Wash DC from all over the US to be in the White House. I wish these same folk would get on a plane and come with me to the Middle East to meet w/their sisters & brothers who are being persecuted for their faith," Devlin wrote on Facebook. "I only know of one in this group who has done this? Come to the camps, sleep in an IDP tent & be with those who desperately need encouragement."
Devlin may have been referring to Franklin Graham, president of Samaritan's Purse evangelical humanitarian organization who has traveled the world on humanitarian missions.