10 Reactions to Trump's Evangelical White House Dinner
5. Greg Thornbury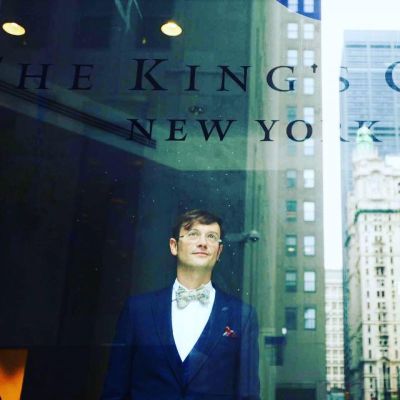 Thornbury, the former chancellor and president of The King's College in New York City, also questioned the way in which White presented the Bible to the Trumps during the dinner.
White presented the Bible in a way that made Thornbury question if she was praying to the Trumps instead of to God.
As has been reported, White was asked by the president to say a prayer after his formal remarks at the gathering. Before the prayer, White announced that she was giving the president and first lady the aforementioned Bible. She continued by reading an inscription that was written in the Bible.
She read: "First lady and president, you are in our prayers always. Thank you for your courageous and bold stand for religious liberty, and for your timeless service to all Americans. We appreciate the price that you have paid to walk in the high calling. History will record the greatness that you have brought for generations."
White continued: "We pray this prayer. And if all of you agree with that, say 'Amen.'"
According to the official White House transcript, it was after the audience said "Amen" that White closing prayer was given.
"Wait. I am trying to understand this. Before the closing prayer...there was a prayer offered TO the POTUS?" Thornbury asked.
Thornbury later commented on another tweet about how Trump was reported to have told the crowd that if Democrats wins in the midterms this November, the left will overturn their political gains of the last 18 months and do so "quickly and violently."
"Jinkies! No wonder Paula White prayed to him at the end," Thornbury wrote.