11 featured guests at President Trump's 2020 State of the Union address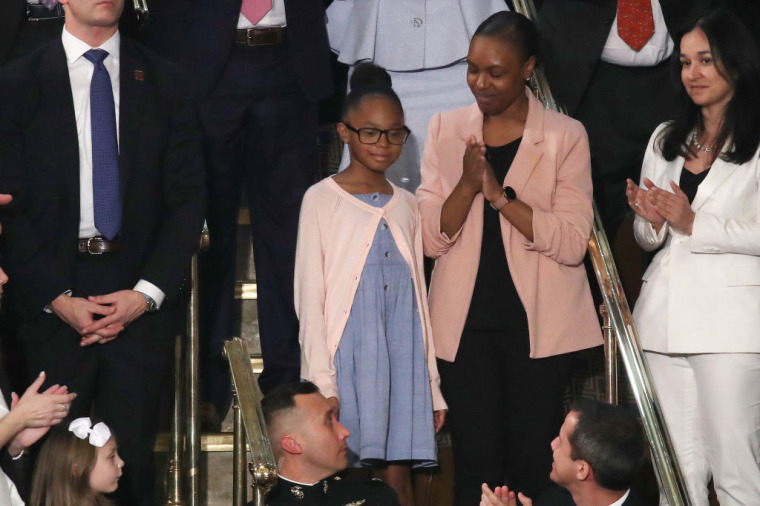 Fourth-grader awarded school choice scholarship 
Trump told Congress that to build an "inclusive society," the U.S. must ensure that every American gets a "great education and the opportunity to achieve the American dream."
However, Trump stressed that too many children for too long have been "trapped by failing government schools."
Trump praised the 18 states that have passed school choice in the form of opportunity scholarships. Trump said that the programs are so popular that tens of thousands of students are on a waiting list. 
Trump recognized one of those students, fourth-grader Janiyah Davis from Philadelphia. According to the White House, Davis loves art and math but has been assigned to "low performing schools." 
"Janiyah's mom, Stephanie, is a single parent. She would do anything to give her daughter a better future," Trump said. "But last year, that future was put further out of reach when Pennsylvania's governor vetoed legislation to expand school choice to 50,000 children."
Trump then provided Davis and her mom with "good news" by announcing that an "opportunity scholarship has become available" and is "going to you." 
"You will soon be heading to the school of your choice," Trump told Davis. 
Trump called on Congress to pass the Education Freedom Scholarship and Opportunity Act. The act would give 1 million children the freedom to attend the school of their choice, according to the White House.