11 featured guests at President Trump's 2020 State of the Union address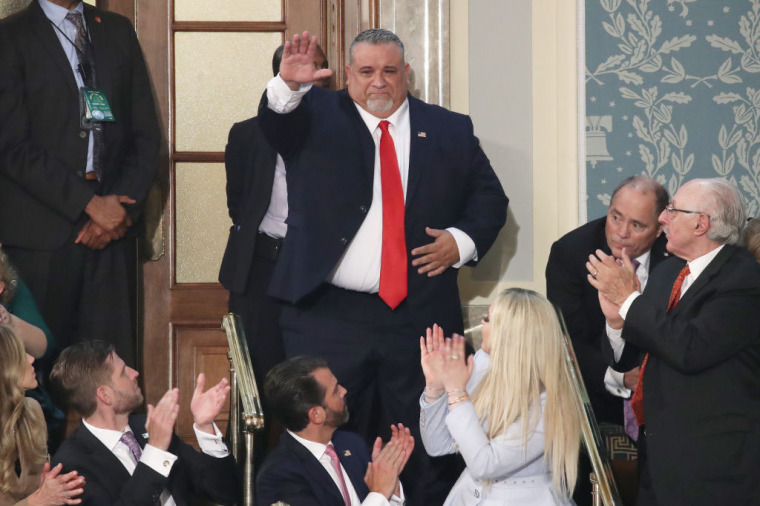 Brother of American killed by a criminal illegal immigrant 
Trump used his speech to continue criticizing states and localities that are providing "sanctuary" to illegal immigrants. 
"In sanctuary cities, local officials order police to release dangerous criminal aliens to prey upon the public, instead of handing them over to ICE to be safely removed," Trump said. 
He called out the state of California, which became a "sanctuary state" in 2018. 
"In December 2018, California police detained an illegal alien with five prior arrests, including convictions for robbery and assault. But as required by California's sanctuary law, local authorities released him," Trump said.
"Days later, the criminal alien went on a gruesome spree of deadly violence. He viciously shot one man going about his daily work. He approached a woman sitting in her car and shot her in the arm and in the chest. He walked into a convenience store and wildly fired his weapon. He hijacked a truck and smashed into vehicles, critically injuring innocent victims. One of the victims is a terrible, terrible situation. Died, 51-year-old American named Rocky Jones."
Trump then gave recognition to Jones' brother, Jody, sitting in the gallery. 
"Jody, our hearts weep for your loss, and we will not rest until you have justice," Trump said. "Senator Thom Tillis [of North Carolina] has introduced legislation to allow Americans like Jody to sue sanctuary cities and states when a loved one is hurt or killed as a result of these deadly practices." 
Trump called on Congress to pass the Justice for Victims of Sanctuary Cities Act.