11 featured guests at President Trump's 2020 State of the Union address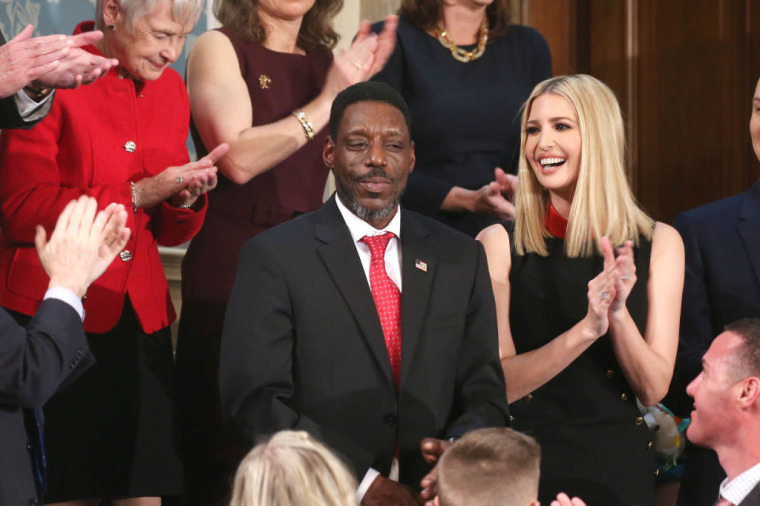 Opportunity Zones beneficiary  
While touting an Opportunity Zones initiative created by the 2017 tax law to provide tax incentives for investment in low-income communities, Trump said that jobs and investments are pouring into 9,000 "previously neglected" neighborhoods nationwide. 
"In other words, wealthy people and companies are pouring money into poor neighborhoods or areas that haven't seen investment in many decades, creating jobs, energy, and excitement," Trump said. "This is the first time that these deserving communities have seen anything like this."
Trump noted that the initiative is helping Americans like Tony Rankins from Cincinnati, Ohio. 
"After struggling with drug addiction, Tony lost his job, his house, and his family. He was homeless. But then Tony found a construction company that invests in opportunity zones," Trump said. "He is now a top tradesman, drug-free, reunited with his family, and he is here tonight. Tony, keep up the great work."
Rankins told news station WLWT5 that the opportunity to be honored by the president at the State of the Union address meant a lot to him. 
"For the chance to represent guys that are homeless, I'm more than happy to be there," Rankins said.