12 Bible Verse Tattoos That Express Scripture in Creative Ways (PHOTOS)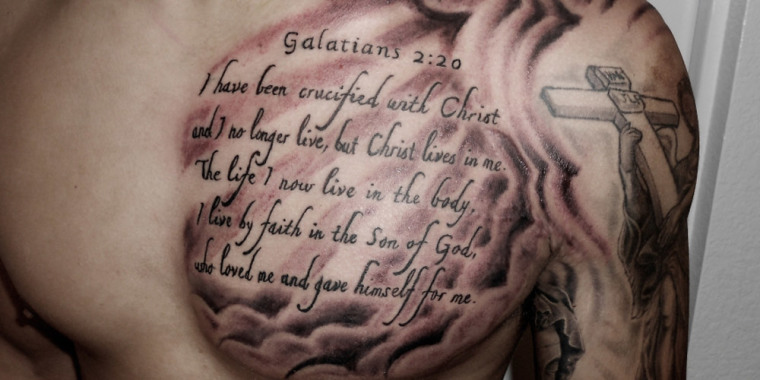 Many show their love of Scripture by tattooing Bible verses on their bodies (to the chagrin of those who point to Leviticus 19:28 as instruction not to). Here are 12 creative Bible verse tattoos, ranging from a citation with a simple design, up to verses inscribed in their entirety.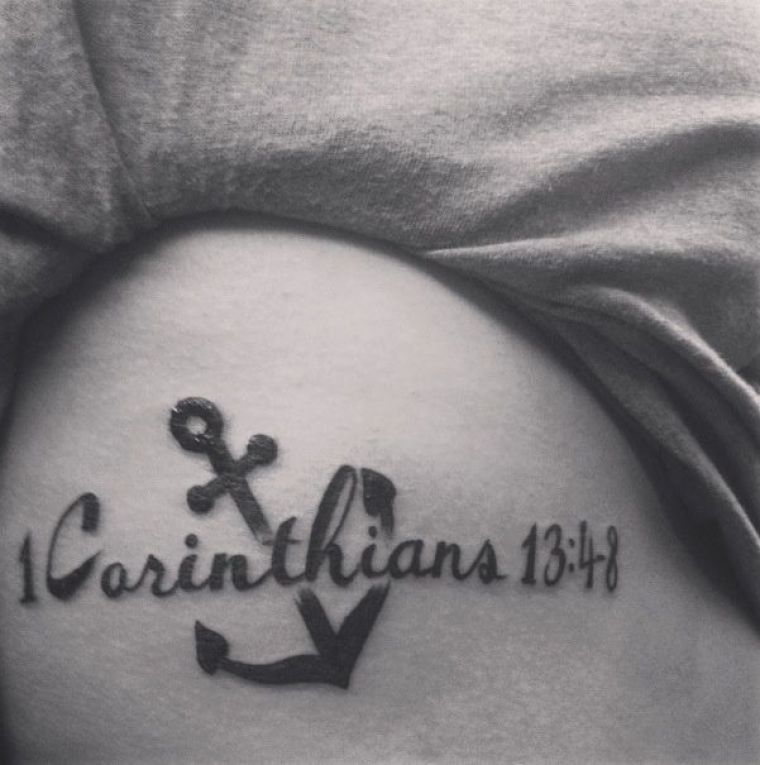 1 Corinthians 13:4-8
Love is patient and kind; love does not envy or boast; it is not arrogant or rude. It does not insist on its own way; it is not irritable or resentful; it does not rejoice at wrongdoing, but rejoices with the truth. Love bears all things, believes all things, hopes all things, endures all things. Love never ends. As for prophecies, they will pass away; as for tongues, they will cease; as for knowledge, it will pass away. (ESV)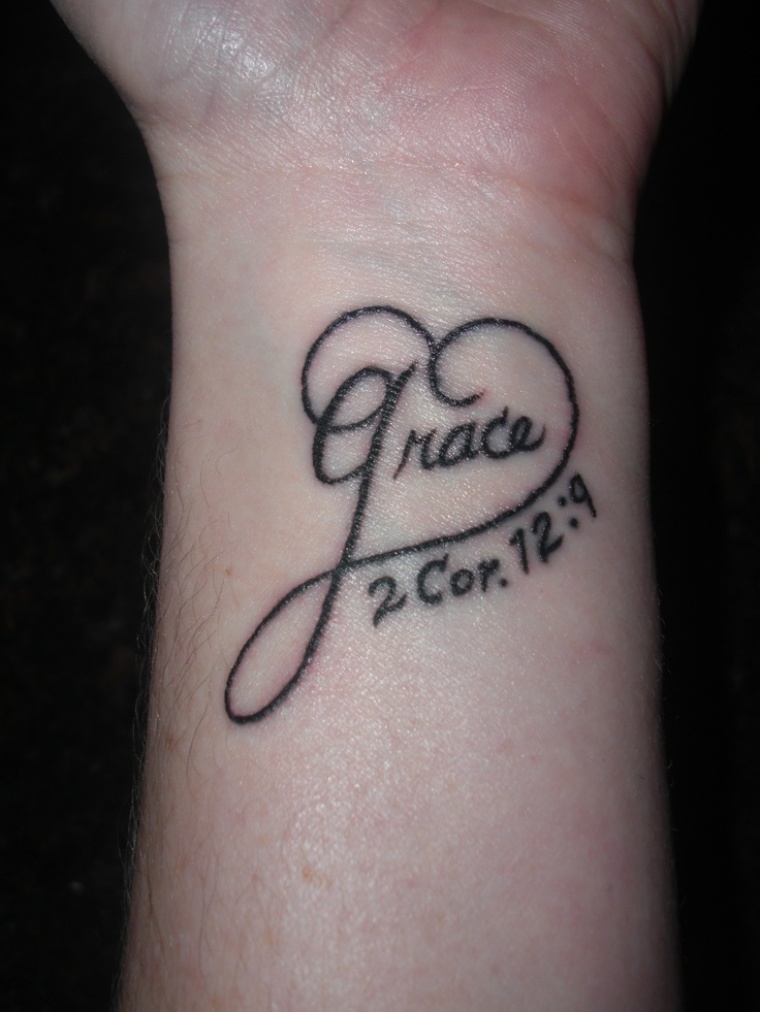 2 Corinthians 12:9
But he said to me, "My grace is sufficient for you, for my power is made perfect in weakness." Therefore I will boast all the more gladly of my weaknesses, so that the power of Christ may rest upon me. (ESV)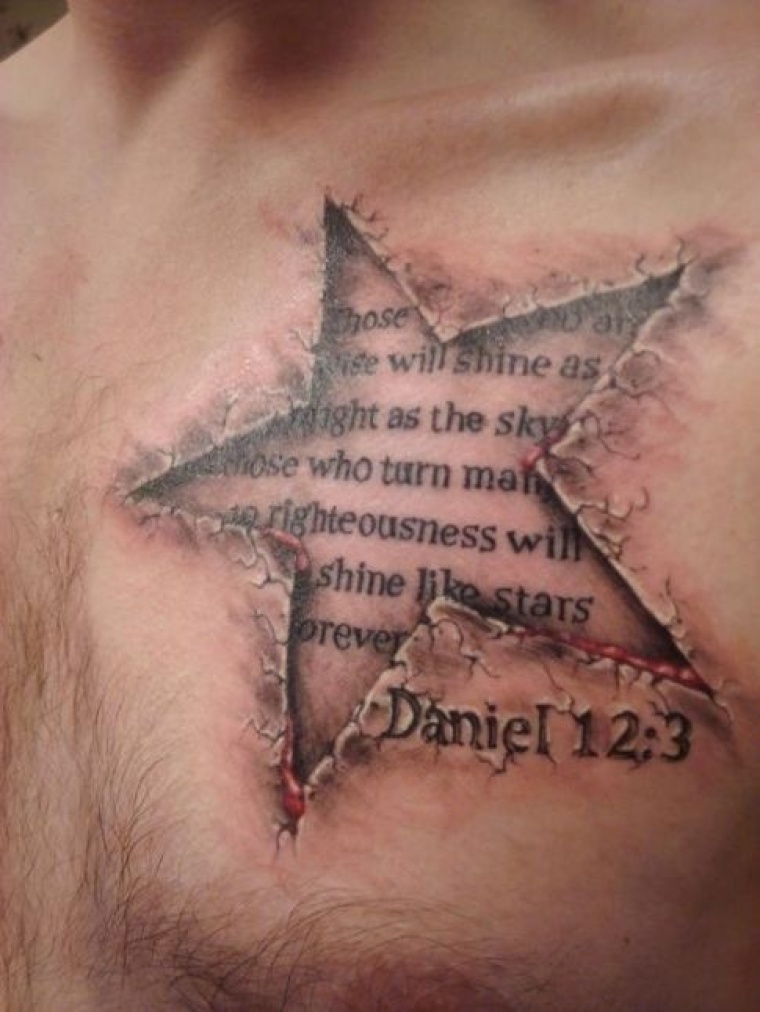 Daniel 12:3
Those who are wise will shine as bright as the sky, and those who lead many to righteousness will shine like the stars forever. (NLT)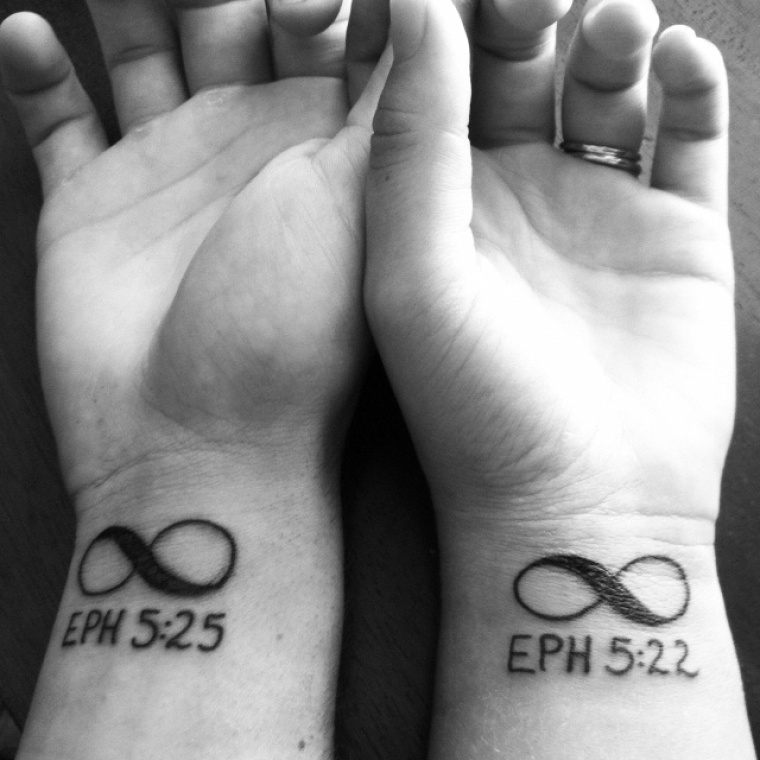 Ephesians 5:22, 25
22: Wives, submit to your own husbands, as to the Lord.
25: Husbands, love your wives, as Christ loved the church and gave himself up for her... (ESV)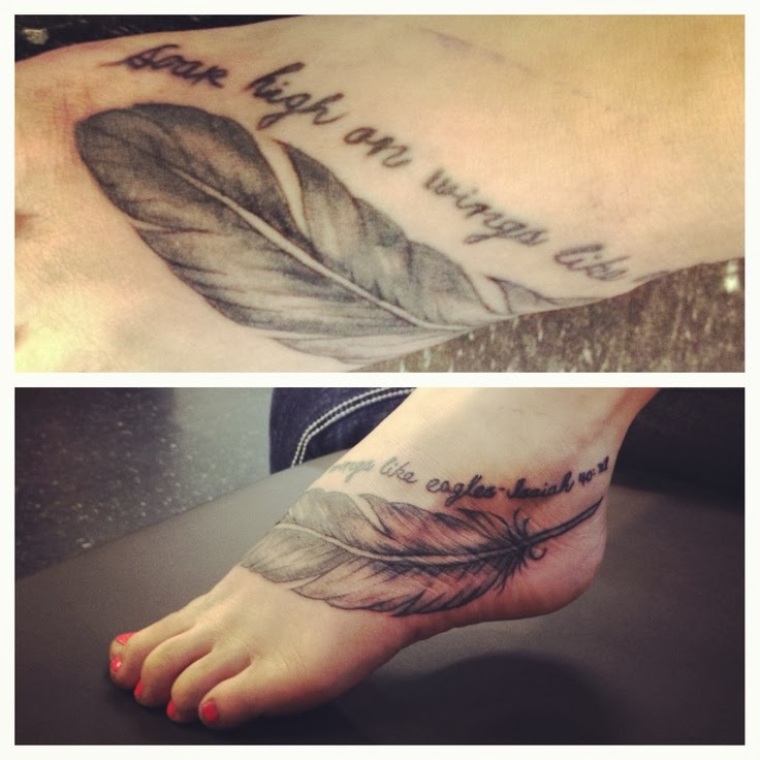 Isaiah 40:31
But those who trust in the Lord will find new strength. They will soar high on wings like eagles. (NLT)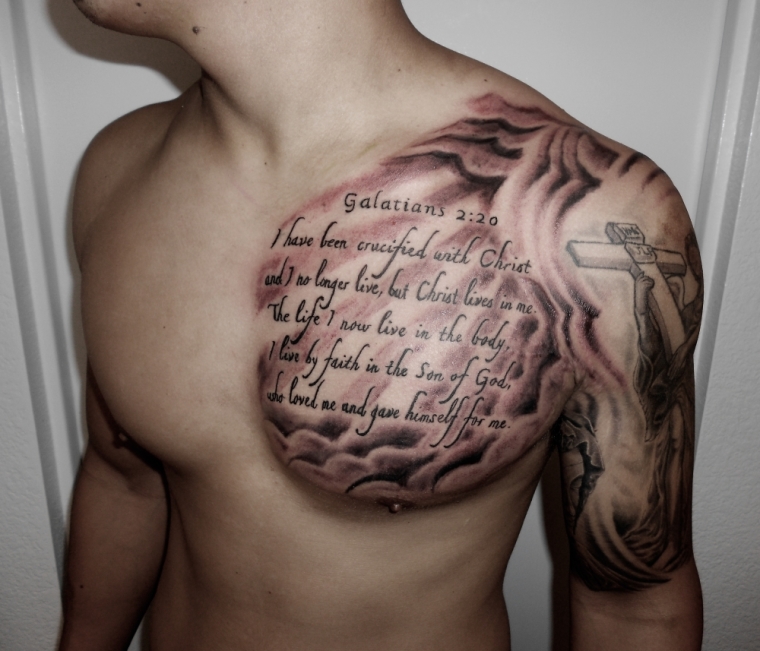 Galatians 2:20
I have been crucified with Christ. It is no longer I who live, but Christ who lives in me. And the life I now live in the flesh I live by faith in the Son of God, who loved me and gave himself for me. (ESV)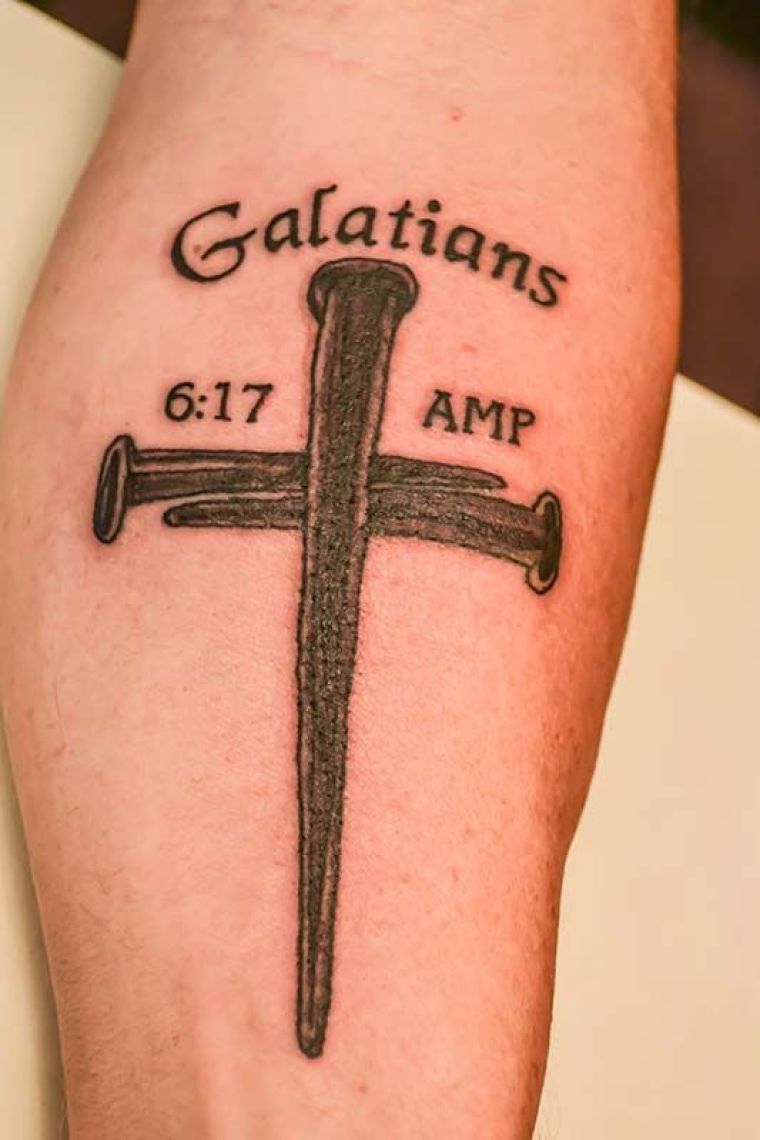 Galatians 6:17
From now on let no person trouble me [by making it necessary for me to vindicate my apostolic authority and the divine truth of my Gospel], for I bear on my body the [brand] marks of the Lord Jesus [the wounds, scars, and other outward evidence of persecutions—these testify to His ownership of me]! (AMP)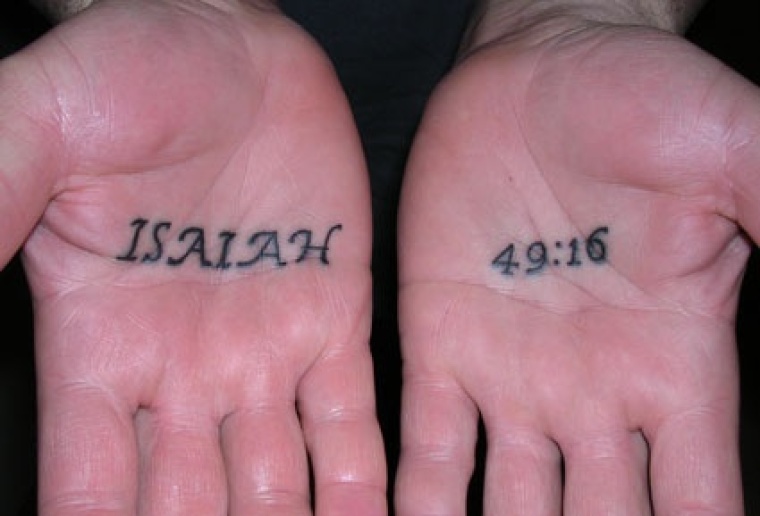 Isaiah 49:16
Behold, I have engraved you on the palms of my hands; your walls are continually before me. (ESV)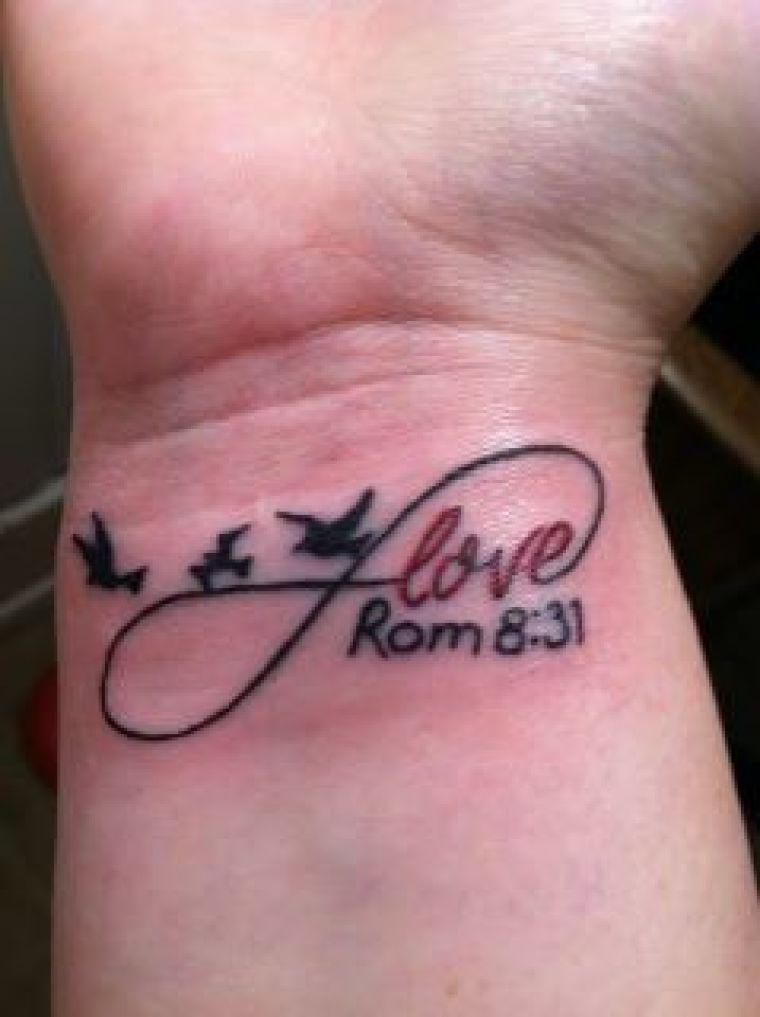 Romans 8:31
What then shall we say to these things? If God is for us, who can be against us? (ESV)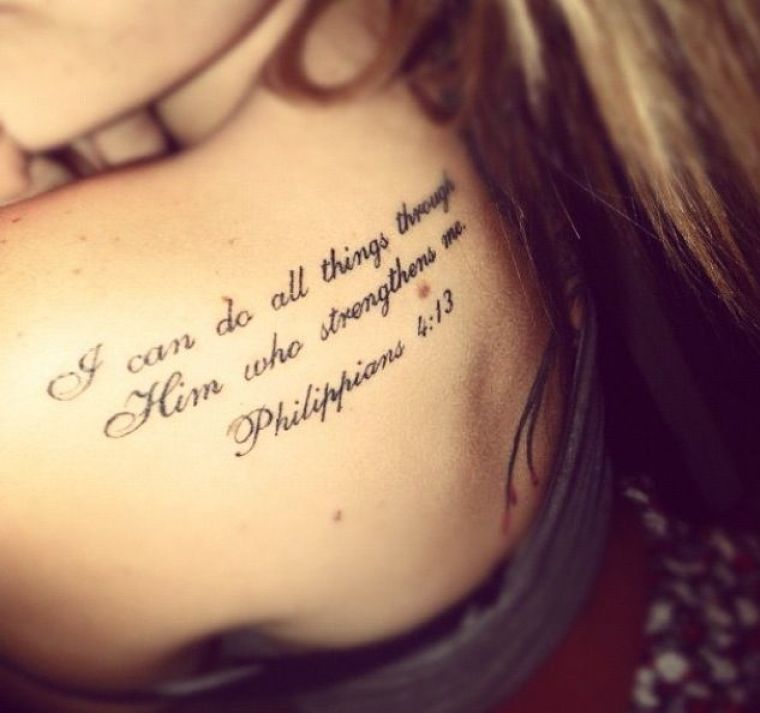 Philippians 4:13
I can do all things through him who strengthens me. (ESV)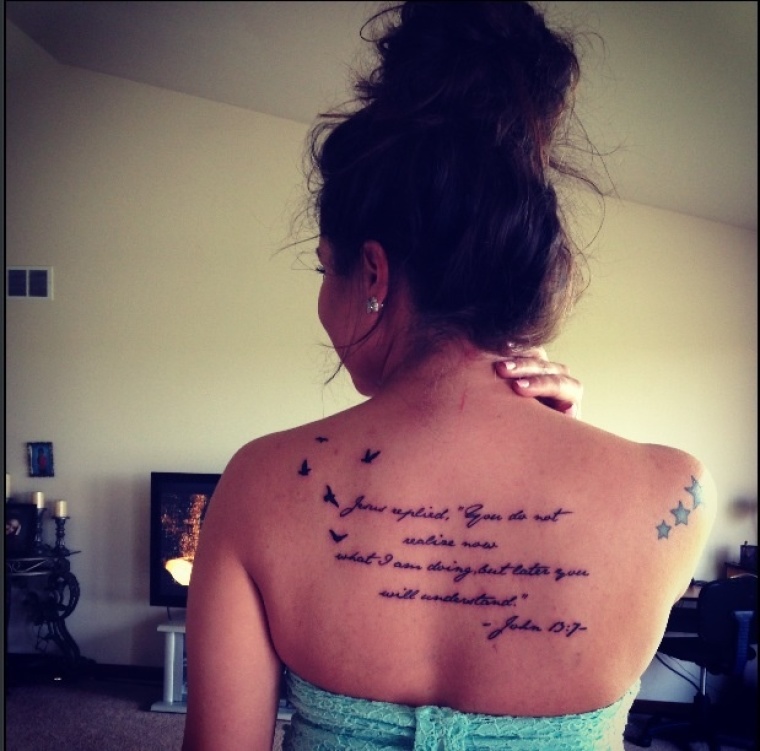 John 13:7
Jesus replied, "You do not realize now what I am doing, but later you will understand." (NIV)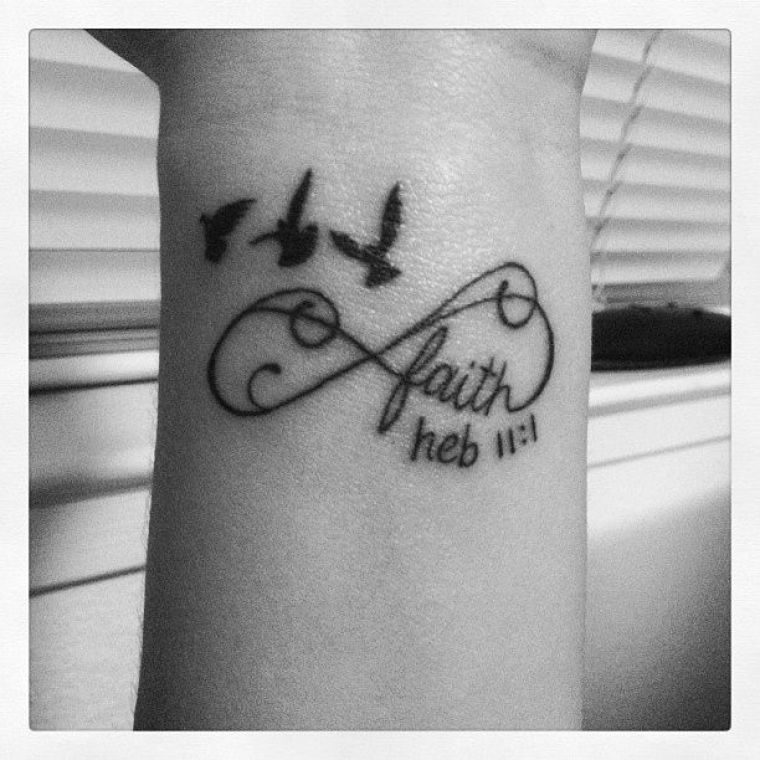 Hebrews 11:1
Now faith is the assurance of things hoped for, the conviction of things not seen. (ESV)
+ + +
SHARE these creative expressions of Scripture!