'12 Days With God': Movie Based on Man's Changed Life After Talking to God in Hospital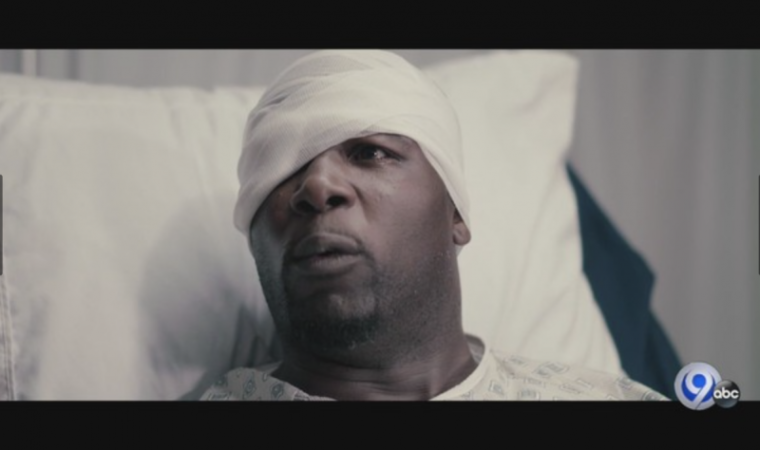 The story of a man who says he "spent 12 days with God" while he was in the hospital has been made into a movie. 
The upcoming faith-based film "12 Days With God" details what Devin Sherman said he experienced after he underwent two operations to remove a cancerous growth behind his eye. The film is based on the book of the same name which details his 12 days in the hospital where he said he received a revelation from God that made him a believer.
According to the book's synopsis, while in the hospital "Sherman had time to speak with God. God showed him during this time how he should live his life from that moment on. Also what was expected of him that would ultimately get him closer to God. It was an experience of unconditional love and teaching. Devin's life has been changed."
Some of the topics Sherman said God discussed with him are unconditional love, devotion, faith, forgiveness, prayer, and God's Word.
Sherman teamed up with producer and director John Ginty to bring his story to the big screen.
Ginty ventured out to create the film with a budget of only $100,000. They rallied all the local talent in and around Syracuse, New York, and now the film is gearing up to premiere this month.
"God gave him revelations about his own life, things that he needed to do. It's really a story of overcoming those other things and the realization of who you are," Ginty told Localsyr.
"... It's actually a surreal moment you know, to see someone portraying your story. The emotion that goes along with it is hard to explain because it's pinpointing exact days and times when you see it on film or when you actually experience what you see," Sherman added.
The film will premiere on Aug. 30 at Abundant Life Christian Center Church in East Syracuse.
For more information visit 12 Days With God.com.