12-Y-O Girl Wows With Amazing Ukulele Performance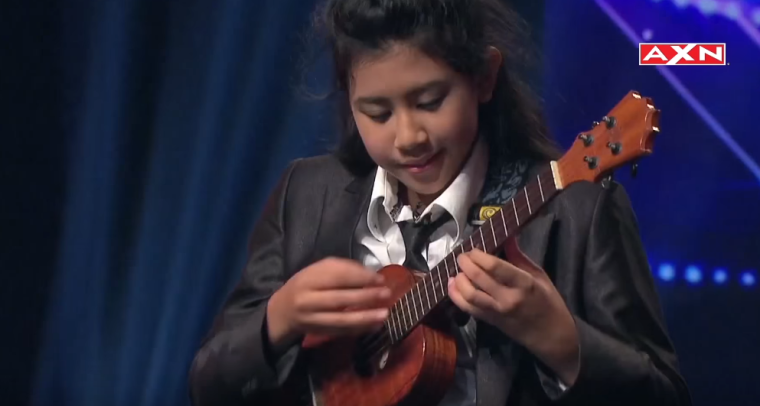 If a contestant on a music-centered talent program had said they were not going to sing, their chances of wowing the audience would probably be zilch.
"I don't like singing," said 12-year-old Sydney, a ukulele-playing student from Thailand, before the judges of "Got Talent Global."
Sydney explained that she had been playing the ukulele for two years, but when it came to singing, she was "not confident."
However, as she demonstrated her finger-picking abilities, singing was not required to wow the judges and audience.
Playing an assortment of tunes on the little instrument, Sydney impressed all who were in attendance.
Posted to YouTube by Got Talent Global on Nov. 9, the video of the girl who defied the odds has gotten over 70,000 hits.
Originally launched in 2007 as "Britain's Got Talent," "Got Talent Global" prides itself in finding entertaining individuals from all over the world.