1,429 Killed, Including 426 Children, in Syria Chemical Weapons Attack, Says John Kerry
U.S. Secretary of State John Kerry announced Friday that at least 1,429 Syrians were killed in the chemical weapons attack that took place last week near Damascus, including 426 children, according to evidence gathered from U.S. intelligence and released in a report seeking to prove the Syrian government was behind the attacks.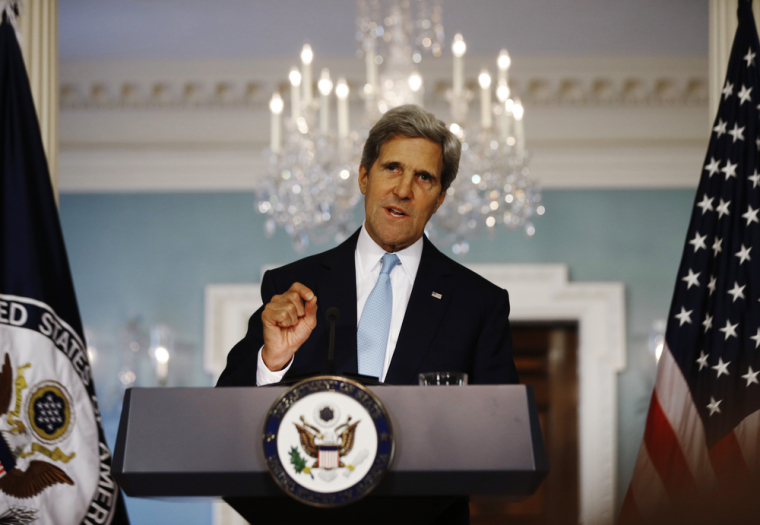 The four-page report details the evidence gathered by U.S. intelligence against Syrian President Bashar Assad's regime, and serves as one of the final steps many believe necessary before President Obama gives the go-ahead for a limited military strike in Syria that will most likely target the country's military installations.
Kerry said in statement Friday that the report's "findings are as clear as they are compelling," adding that the U.S. ignoring the Syrian conflict was "not an option," and that the "intelligence community has high confidence" in its evidence.
"I'm not asking you to take my word for it," Kerry continued. "Read for yourselves the verdict reached by our intelligence community."
Kerry went on to assert that now, with this evidence, the U.S. must address how it will tackle the Syria situation: "The primary question is no longer what do we know […] It is what are we in the world going to do about it?"
The report says that among other evidence, intercepted telephone calls between high-ranking members of the Assad regime prove the Syrian government's responsibility for the chemical attacks.
The U.S. and Britain have been weighing the decision of a military attack against Syria since reports last week indicated that a chemical attack had occurred in Ghouta, a suburb of the capital city Damascus, on August 21. Video footage and local hospital reports indicate hundreds of civilians were showing typical symptoms of a chemical attack, which include convulsions, foaming at the mouth, and asphyxiation, with no visible physical wounds.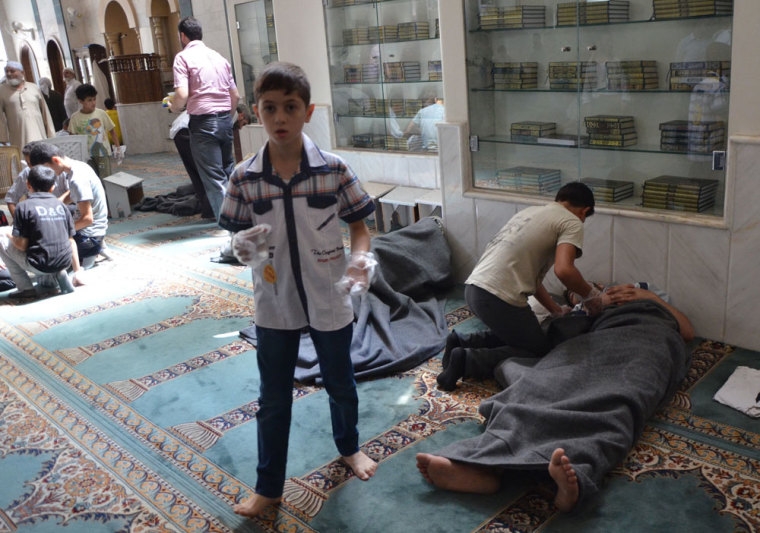 Syria has been embroiled in a bitter civil war for the past two years between the loyalist President Assad regime and rebel forces seeking to overthrow the government. The Assad regime has denied responsibility for last week's attacks, blaming them on rebel forces, but the White House has dismissed this claim, saying only Assad's forces have the resources and power to carry out such attacks.
Although Britain's Prime Minister David Cameron initially pushed for a U.N. resolution to approve military action, the British parliament voted Thursday night against possible military action against Syria. Cameron said in a statement following the vote that although he wished to go forth with military action, he will respect the decision of government.
"I strongly believe in the need for a tough response in the use of chemical weapons, but I also believe in respecting the will of this House of Commons," he said in a statement following parliament's vote.
The U.S. has said that it will make its own decision regarding a military strike regardless of Britain's backing. Meanwhile, President François Hollande of France announced Friday that his country would offer strong backing for international military action against Syria. The Arab League and Turkey have also offered their support to the U.S.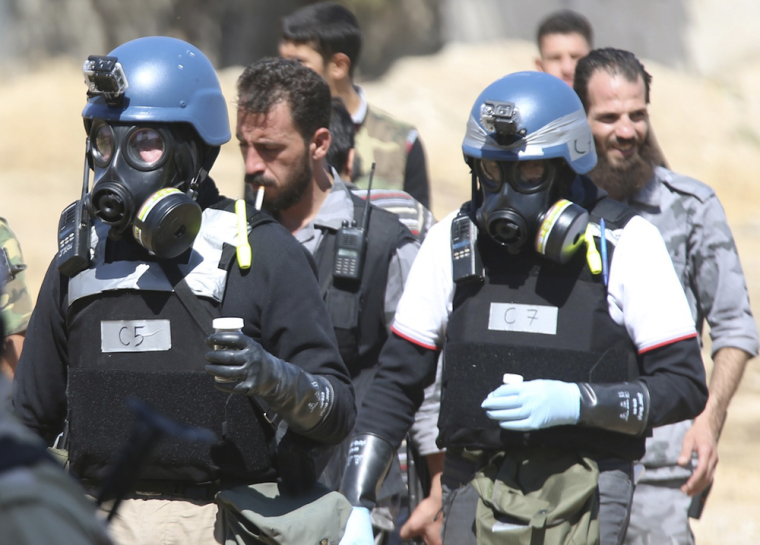 Also on Friday, the United Nations ordered its inspectors, who are investigating the reported chemical attack, to leave Syria early as tensions mount concerning an anticipated U.S.-led military strike in the country. President Obama reportedly met with senior national security advisors on Friday to discuss plans for a possible military attack.