5 takeaways from the 2022 ballot initiative results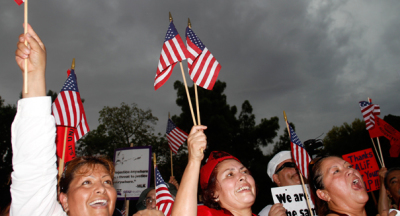 3. Ohio residents support a measure to ban non-citizen voting
A ballot initiative asking Ohio voters whether they wanted to prohibit non-citizens from voting in state and federal elections passed overwhelmingly. More than three-quarters of Buckeye State residents (77%) indicated that they did not think non-citizens should be allowed to vote in state and federal elections. The proposal will only allow U.S. citizens who have been registered to vote for at least 30 days to cast ballots in Ohio elections. 
As Ohio voters rejected allowing non-citizens to vote in elections, those residing in other states approved other measures pertaining to voting.
In Michigan, 60% of voters supported a measure that would offer nine days of in-person early voting leading up to an election, authorize the use of ballot drop boxes and allow people to vote without providing photo identification. Similarly, 59.2% of Connecticut voters expressed support for the implementation of early voting. 
Other referendums related to voting and elections remain too close to call. With 72% of the vote counted, a small majority of Arizona voters (50.7%) have voted to reject a proposition that would increase voter identification requirements for casting a ballot in the state. In Nevada, the unofficial results show 51.7% of voters supporting a measure that would establish ranked-choice voting in the state. 
If implemented, Question 3 would establish a jungle primary where all candidates will appear on the same ballot regardless of partisan affiliation. The five candidates who received the highest share of the vote in the primary would advance to the general election, where voters will have the option to rank each of them based on preference.
Candidates receiving the fewest votes in the general election are eliminated and their votes are transferred to each of their voters' second-choice candidates. This process repeats until one candidate receives at least 50% of the vote.