21:O3 Exclusive: Group Talks Departure of Group Member, Newfound Confidence, Being 'Outsiders'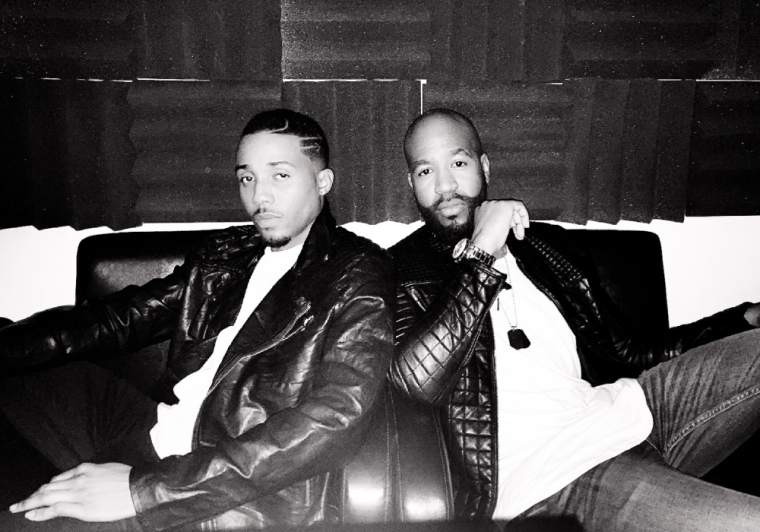 They may have a Grammy nomination and Stellar Award on their resume, but it took four albums for 21:O3 to be fully confident in the music they are releasing to the world.
What started as a trio of teenagers singing about the Lord for their generation has evolved into a duo of young men cementing their place in the gospel music industry. Evin Martin, 30, and Torrence Greene, 27, are pushing boundaries with unique sounds on their latest album, Outsiders, that feels different than anything they have released in the past.
"Before there was always a little trepidation because we were looking for the saints to accept us. Like, 'please like us and what we have,'" Evin admitted to The Christian Post. "Now we're just comfortable being outsiders. This is our sound, we don't sound like anybody else, and we're ok with that."
The group was formed on January 21, 2003, a date that may be hard for them to forget since it helped inspire their name, along with the 21:3 verses in Genesis, Revelations and Psalms. At 15 and 18 years old, respectively, the young men lacked the experience that they have now harnessed and used to write many of the songs featured on Outsiders.
Aside from hearing Evin and Torrence refine their sound and exercising their songwriting, fans of the group will notice another major difference on the album ... one member is missing. Since 21:O3 was introduced as a trio, group member Jor'el Quinn has moved on.
Evin opened up about the major change, explaining that there were few altercations and arguments taking place within 21:O3 before Jor'el's departure. It seems the trio had three different goals concerning the direction that they saw the group heading in.
While each group member got to explore their individual interests, with Torrence doing off-Broadway work, Jor'el acting and Evin releasing a solo mixtape, they seemingly had differences in ideas when coming back together. Evin joked about the group going through a situation similar to famed groups such as Destiny's Child and The Temptations, but he insisted that the group has been blessed.
"It's kind of like a marriage, but you've got to work it out. We've done the best job that we can do enduring that," Evin told CP. "It's just sometimes as individuals it doesn't work out. And when it doesn't you just keep soldiering on and keep going because you have people who are depending on you for the message that they will receive from you."
Now, the pair have a newfound confidence in their unique album, a fusion of pop, R&B and electronic dance music glorifying God. While the music is family friendly, 21:O3 sees the importance of making music for young people.
"Right now there's something for everybody if you love worship music, pop, neo soul, there's a gospel artist in the industry for you somewhere. At the same time, I do believe there are not enough venues for the youth," Torrence told CP. "As many people and gears as there are out there directed towards the youth, there's still too many youth that haven't heard it yet. They still need something that they're looking for that they haven't gotten yet."
Torrence believes his generation will be able to identify with the duo's particular brand of music featured on Outsiders.
"It's not so sanctified that you can't identify with it. It deals with confusion, drama, lies, and selfishness," Torrence told CP. "All of these things we deal with on a daily basis, but of course the Word of God is truth. In order to get rid of the confusion and all of those things, you have to shine truth and light upon these things...That's what 21:03 music gives you."
Despite the accolades and opportunities afforded to the gospel music stars, they can relate to being normal young men who have to take out the trash when they get home and binge-watch NetFlix. While Torrence once had dreams of being an aeronautical engineer, Evin was well on his way to dental school before deciding to sing about the Lord for the world.
Evin admits he wonders when he will get married and start a family as he watches friends continue to do so. Still, the pair are grateful for their blessings and feel passionate about sharing their Outsiders album with people all over the world who may feel they do not fit in.
"It's just about loving your uniqueness, who you are and just being ok with that. It's a challenge to everybody to not feel bad or pushed to the side because you don't fit in to the popular crowd," Torrence told CP. "Even as Christians, we're not supposed to fit in as well. We're supposed to be in the world and not of the world. Be the salt of the earth as it says in Matthew, and that's ok."
However, Evin believes there are not enough artists being unique in the gospel music industry.
"If so-and-so has a hit and people try to replicate that, I think people are chasing hits or industry and they're not really being who they're called to be. I think what many ministers of the gospel through song should realize is that your power and effectiveness is through your individuality," he told CP. "There are people who can only receive it the way God gave it to you to minister it. That's another reason why we call our project Outsiders because there has not been another group to come out like 21:O3."
The pair are not taking for granted the fact that they have an amazing opportunity to help people by spreading the Word of God through song.
"Any time we're able to touch people with that, that makes a difference to me because people are out here hurting. People are out here going through so many things," Torrence told CP. "When you have the opportunity to uplift somebody's spirit with words, with dance moves or through song, that's amazing to me."
The group is releasing Outsiders on March 24, featuring PMG Gospel mentor J.Moss and former Sunday Best winner Joshua Rogers. The album will be released on March 24.
For more information, about Evin and Torrence, click to visit their YouTube page, Twitter page, Instagram and Facebook page.
Please check out the premiere of the new 21:O3 video, "Nobody Bigger" below.