3-Y-O Kids Encouraged to Question Their Gender in Book About 'Boy Teddy' Becoming 'Girl Teddy'
3-Y-O Kids Encouraged to Question Their Gender in Book About 'Boy Teddy' Becoming 'Girl Teddy'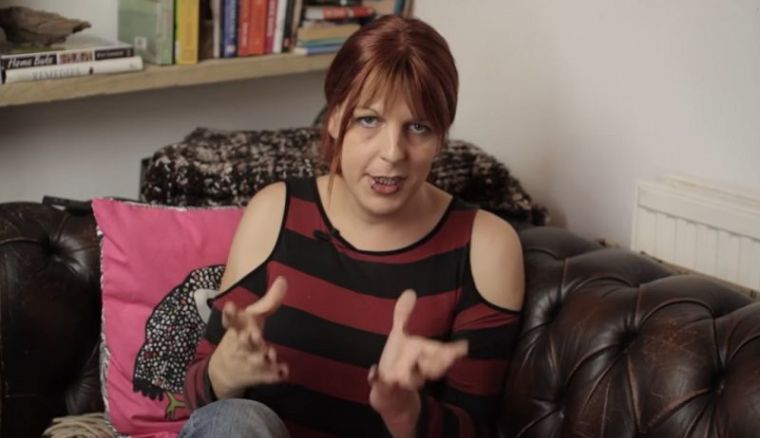 Three-year-old children and other youngsters in U.K. schools and nurseries are being encouraged through books to question their gender.
The Sunday Times reported that one book in particular that is being used to challenge gender stereotypes is transgender activist Sarah Savage's Are You a Boy or Are You a Girl?
An online description for the book says that it "includes all forms of gender expression" and that it "allows parents and children to begin to break down the barriers of gender and to talk about what different stereotypes and roles mean to them."
The book also includes the character Thomas, a male teddy bear, who tells his friend Errol: "I need to be myself, Errol. In my heart, I've always known that I am a girl teddy, not a boy teddy. I wish my name was Tilly, not Thomas."
Other books taught to children that are backed by the Department for Education reportedly include Gracefully Grayson, which is about "a girl on the inside, stuck in the wrong gender's body," and one titled Jamie: A Transgender Cinderella Story.
Critics, such as Chris McGovern, chairman of the Campaign for Real Education, said that while he does not question the intent of the people behind such material, he called the effort "misguided."
"They are inflicting adult neuroses about gender onto children who are not interested in gender. Children do not have issues about their gender in 99.9 percent of cases," McGovern argued.
"Adults need to stop thinking children see the world the way they do. They do not. They may play at being a goblin one day, a dragon the next. They do not see the world in the way adults do and inflicting adult neuroses about gender onto children is damaging and cruel."
Educate and Celebrate, the organization providing the "LGBT-friendly" reading list, has argued that schools need more diversity in children's books.
"The book collections we have sourced for schools are much needed to break the heteronormative model to reflect real-life families, which come in all different shapes and sizes," said Elly Barnes, a music teacher who set up the group.
"Our young people are not born racist, sexist, homophobic or transphobic. The problem lies with the grown-ups and giving them the confidence and the resources to be inclusive of gender identity and sexual orientation — the books provide an accessible way for teachers to do this," she added.
The Church of England has also gotten involved in the U.K.'s ongoing debate on what is appropriate to teach children, and has argued that allowing children to crossdress is part of tackling homophobia and transphobia.
CofE's "Valuing All God's Children" report in November stated:
"For example, a child may choose the tutu, princess's tiara and heels and/or the firefighter's helmet, tool belt and superhero cloak without expectation or comment. Childhood has a sacred space for creative self-imagining."
Archbishop of Canterbury Justin Welby explained at the time that "central to Christian theology is the truth that every single one of us is made in the image of God. Every one of us is loved unconditionally by God."
Welby added: "This guidance helps schools to offer the Christian message of love, joy and celebration of our humanity without exception or exclusion."
Andrea Minichiello Williams, chief executive of the evangelical group Christian Concern, told the Daily Mail at the time, however, that such an anti-bullying agenda "is aimed against people who step out of line — the anti-bullies are becoming the bullies."