Athletes and sports teams give thanks to God in Tokyo: 'Leave it in His hands'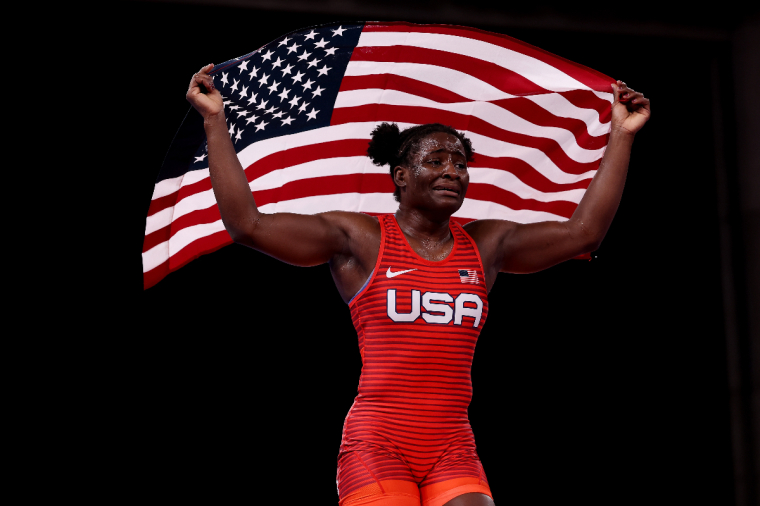 Tamyra Mensah-Stock
American wrestler Tamyra Mensah-Stock won a gold medal for the USA Tuesday.
A reporter caught up with Mensah-Stock after her victory. When asked if she surprised herself, she responded: "Of course I surprise myself. It's by the grace of God I'm even able to move my feet."
"I just leave it in His hands, and I pray that all the practice, that the Hell that my freaking coaches put me through pays off. And every single time, it does," she added. "I get better and better, and it's so weird that there is no cap to the limit that I can do. And … I'm excited to see … what I have next."
Mensah-Stock, draped in the American flag during the interview, rejoiced at the opportunity to represent the U.S. 
In response to a question asking her how it feels "to represent your country like this," the 28-year-old athlete declared: "It feels amazing. I love representing the U.S. I freaking love living there."
"I love it, and I'm so happy I get to represent U-S-A!" she chanted.
Mensah-Stock is only the second American woman to win gold in freestyle wrestling. 
According to NPR, Mensah-Stock became the first black woman to win wrestling gold in its relatively short history.