4 Christian Leaders Offer Perspectives on the Las Vegas Massacre
Al Mohler: It is 'reassuring' that we can still speak of objective moral evil, we must continue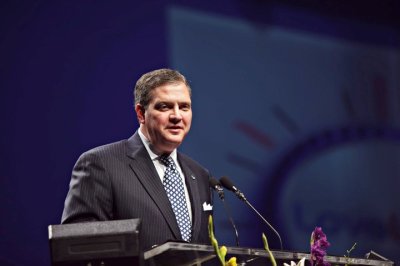 Some have referred to the current era as "post-truth" and many Christians lament the moral breakdown that is becoming more visible with every passing day. Al Mohler, president of The Southern Baptist Theological Seminary, noted that events such as the horror in Las Vegas bring a kind of clarity to such moral confusion.
"Evil is a fact, too. And evil is a theological category," the SBTS president wrote on his website Monday, praising President Trump for aptly describing what happened as an "act of pure evil."
"The secular worldview cannot use the word with coherence or sense. The acknowledgement of evil requires the affirmation of a moral judgment and a moral reality above human judgment," Mohler said.
If humans are merely accidental creatures in an equally accidental cosmos, "evil" has no real meaning, he went on to say. The reality of evil "points to a necessary moral judgment made by a moral authority greater than we are—a transcendent and supernatural moral authority: God."
"It is both telling and reassuring that secular people, faced with moral horror as we see now in Las Vegas, can still speak of evil as a moral fact—even if they continue to deny moral facts in the classrooms and courtrooms. No one can deny that the horror in Las Vegas came about by an act that was evil, pure evil, and evil as a fact."