4 Christian movies coming out this summer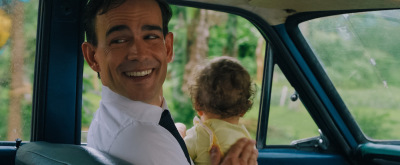 "The Other Side of Heaven 2: Fire of Faith"
Release date: June 28, 2019
"The Other Side of Heaven 2" continues the story of missionary John H. Groberg who returns to Tonga in the 1960s and has his faith shaken when his sixth child is born with an illness. Together with the local community he and his family pray for a miracle.
Part 1 of "The Other Side of Heaven" was released nearly two decades ago and helped launch the faith-based genre. It also launched the career of actress Anne Hathaway. 
After its theatrical run, the movie was picked up by Disney and went on to sell over 4 million DVDs.
"The Other Side of Heaven 2: Fire of Faith" does not feature Hathaway but the original director and producer, Mitch Davis ("The Stray"), and lead actor, Christopher Gorham ("Ugly Betty"), reprise their respective roles. Gorham again stars as John Groberg and his wife is now played by New Zealand actress Natalie Medlock.
"John Groberg returns to Tonga for his second round of missionary adventures, this time bringing his wife and family. When their son is born critically ill, the Grobergs face the ultimate test of their faith, only to find themselves surrounded by the love and prayers of thousands of Tongans of all denominations. Barriers of interreligious strife (the Grobergs are Mormons) are broken down as an entire nation unites in hope of a miracle that will save the baby's life, as well as that of a Tongan minister's son who is in a coma in an adjacent hospital room," the film's synopsis reads.
For more information on "The Other Side of Heaven 2: Fire of Faith," click here.