4 things to know about new White House Press Secretary Karine Jean-Pierre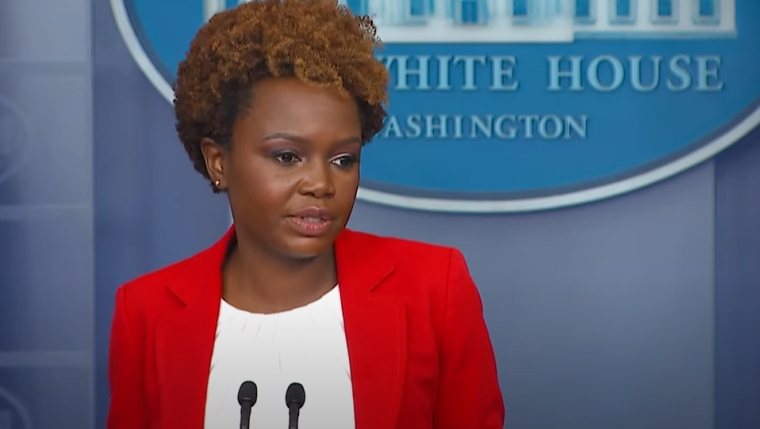 Jean-Pierre called Fox News 'racist'
Throughout her tenure as White House Press Secretary, Psaki repeatedly clashed with Fox News White House Correspondent Peter Doocy. Jean-Pierre's previous comments about the cable news network suggest that the adversarial relationship between the conservative news network and the Biden White House will continue for the foreseeable future.
During her time as an MSNBC employee, Jean-Pierre appeared on the weekend show "AM Joy" in March 2020 to discuss the coronavirus pandemic as it was just breaking out.
"Fox News was racist before the coronavirus, they are racist during the coronavirus, Fox News will be racist after the coronavirus," she said.
As Jean-Pierre spoke, the chyron at the bottom of the screen read, "Right Wing Media Downplays Threat of Coronavirus." She maintained that what Fox News is "putting out there is going to hurt people," saying that the network was putting its older and most susceptible viewers in danger with its coronavirus reporting.