4 things to know about new White House Press Secretary Karine Jean-Pierre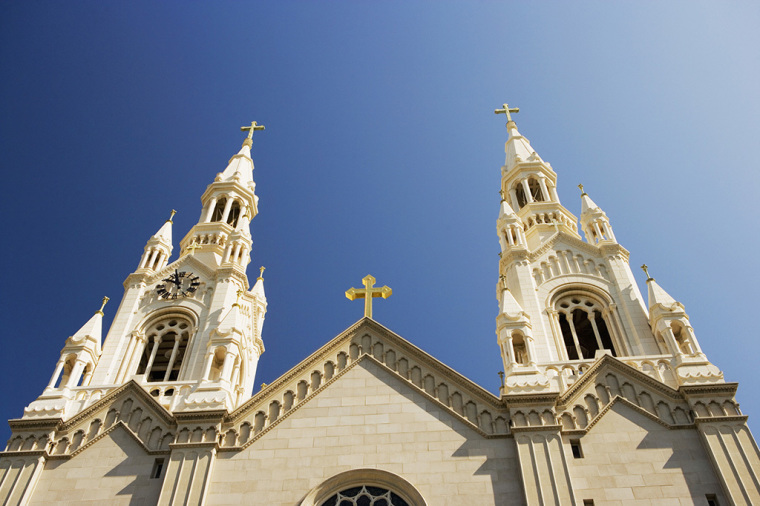 She was raised Catholic
In her 2019 memoir, Moving Forward: A Story of Hope, Hard Work, and the Promise of America, Jean-Pierre repeatedly mentions her Roman Catholic upbringing. She spent most of her childhood attending Catholic school and described her childhood as "100 percent Haitian."
"Strict. Conservative. Roman Catholic. Crucifixes on the walls. Radio turned to a Christian station. No TV. No sleepovers with school friends. No backchat. Out of respect, we would keep our eyes downcast when speaking with our parents or any adult. When we misbehaved, we were sent to kneel in the corner," she recalled.
She said her parents were "certain that Catholic schools were superior to public." She attended Catholic school in grades six through eight, which followed a brief, unpleasant experience in public school.
"We regularly attended mass and took Communion. In seventh grade we were preparing for confirmation (my confirmation name was Elizabeth), and we were drilled on church history and the sacraments, including the scary sacrament of penance and reconciliation," Jean-Pierre wrote.
"I hated having to sit in the small dark confession box," she wrote. "Besides feeling claustrophobic, I didn't like having to admit my 'sins' to a priest. I never knew what to say, so I made things up. 'Forgive me, Father, for I have sinned,' I would begin. 'I didn't eat all of my dinner last night.'"