4 things to know about new White House Press Secretary Karine Jean-Pierre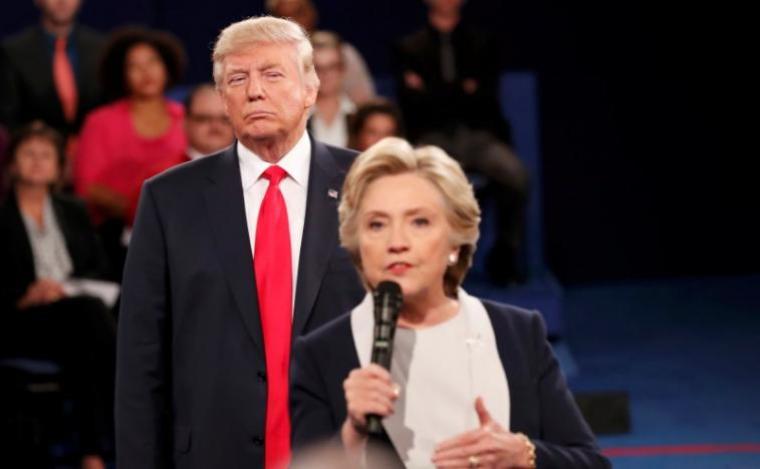 She raised questions about the legitimacy of 2016, 2018 elections
As former President Donald Trump continues to face criticism from Democrats and Republicans alike about his claims surrounding the legitimacy of the 2020 presidential election, his successor has thrown his support behind someone who has also raised questions about the legitimacy of two recent elections.
Jean-Pierre is one of several Democrats who have entertained the idea that the 2016 presidential election, won by former President Donald Trump, was not legitimate.
In 2016, Jean-Pierre highlighted her skepticism of the election by tweeting, "stolen emails, stolen drone, stolen election … welcome to the world of #unpresidented Trump."
Georgia Secretary of State Brad Raffensperger, a Republican who has become a target of criticism from Trump over his actions surrounding the 2020 presidential election in the state, issued a statement condemning Jean-Pierre's appointment.
"Baseless stolen election claims undermine the integrity of our elections, regardless of who pushes them," he said.
"President Biden has repeatedly cast doubt on Georgia's elections: first in his claim that the 2022 elections would not be legitimate unless his federal elections takeover passed, then by nominating a 2018 stolen elections conspiracy theorist to the Federal Election Commission, and now by appointing a stolen elections conspiracy theorist as Press Secretary," Raffensperger added.
"By giving a megaphone to individuals who undermine election results they don't like, President Biden is doing great damage to American democracy."
Raffensperger's office listed examples of Jean-Pierre's commentary regarding the 2018 Georgia gubernatorial election, which Republican Brian Kemp narrowly won over Democrat Stacey Abrams.
When sharing an article about Kemp's implementation of a stay-at-home order to stop the spread of coronavirus on Twitter in April 2020, Jean-Pierre commented, "Reminder: Brian Kemp stole the gubernatorial election from Georgians and Stacey Abrams."
Raffensperger cited Jean-Pierre's response to a 2019 tweet asserting that the 2018 Georgia gubernatorial election was a "stolen election" plagued by "massive voter suppression & cheating" as another cause for concern. Jean-Pierre responded by declaring, "Yes – the race was stolen."
The secretary of state's office insisted that Kemp beat Abrams by 55,000 votes and lamented Abrams' failure to concede the race.