4 things to know about Nancy Pelosi's likely successor Hakeem Jeffries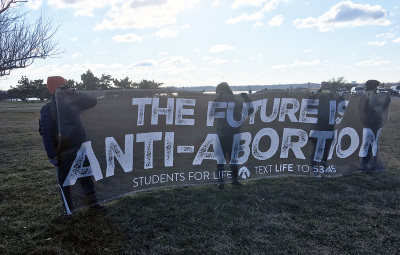 He called pro-lifers 'yahoos' and 'extreme.'
At a press conference in July 2022, Jeffries warned that "the threat right now in this country to the American people are extreme MAGA Republicans."
"That's the threat. That's the problem. That's the crisis that we confront: extreme MAGA Republicans," he said. "Why? They are extreme on reproductive freedom. They want to criminalize abortion care."
"Reproductive freedom" has become a widely used euphemism for abortion, support for which has become an important litmus test in Democratic Party politics.
Jeffries' comment came a month after the U.S. Supreme Court ruled in Dobbs v. Jackson Women's Health Organization that the U.S. Constitution doesn't contain a right to abortion. Following the Dobbs decision, abortion became illegal in several states.
Last year, after Texas implemented a ban on abortions after six weeks gestation, Jeffries indicated that the U.S. House would pass the Women's Health Protection Act that would codify the right to abortion established in the now-overturned 1973 Roe v. Wade decision into federal law.
Jeffries said, "women across America should have the freedom to make their own reproductive healthcare decisions," adding that the legality of abortion "shouldn't be determined by a bunch of yahoos in Texas and a negligent Supreme Court."