LGBT discrimination, face mask mandate, DACA: 5 actions taken by Biden on his first day in office
Gender identity and sexual orientation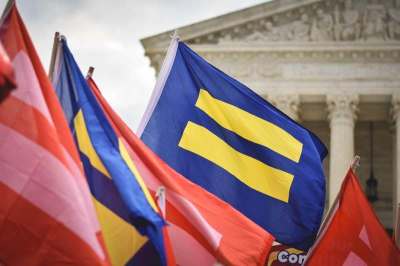 Biden signed an executive order that ordered government agencies to prohibit discrimination on the basis of sexual orientation and gender identity, equating it to federal civil rights law.
"Children should be able to learn without worrying about whether they will be denied access to the restroom, the locker room, or school sports," the order states.
"Adults should be able to earn a living and pursue a vocation knowing that they will not be fired, demoted, or mistreated because of whom they go home to or because how they dress does not conform to sex-based stereotypes."
The order cited the U.S. Supreme Court decision Bostock v. Clayton County, which concluded that Title VII of the Civil Rights Act of 1964 applies to sexual orientation and gender identity even though neither category is specifically mentioned in the Act.
While the order mentions that it will "be implemented consistent with applicable law," there is no overt inclusion of an exemption for religious or moral objections to LGBT ideology.