5 Christian athletes who made an impact in 2018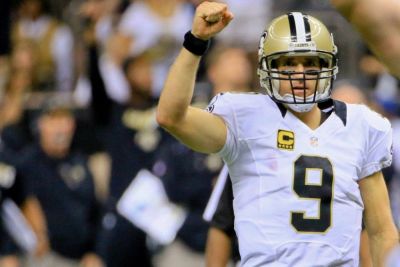 Drew Brees
The New Orleans Saints quarterback finished the 2018 regular season in contention for the National Football League's MVP award.
In addition to leading the league in quarterback rating and leading the Saints to the NFC's top seed heading into the playoffs, Brees also broke Peyton Manning's record to become the NFL's all-time career passing yards leader. He also surpassed the 500 career passing touchdown.
Brees has been vocal about his Christian faith throughout his career. After breaking Manning's record in October against the Redskins, he was asked in an ESPN interview what he told his kids during the mid-game celebration on the field.
"It's probably what I tell them every night before they go to bed, which is, you can accomplish anything in life if you're willing to work for it," Brees said. "Nothing is given. Everything is earned. God has equipped us for great works. I tell them that every night."