5 Christian athletes who made an impact in 2018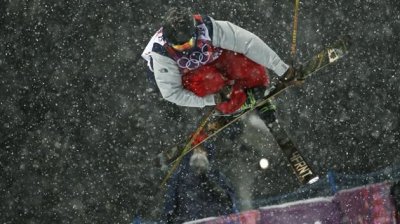 David Wise
American freestyle skier David Wise took home his second gold medal in the halfpipe at the Winter Olympics in Pyeongchang, South Korea, after winning his first at the 2014 Sochi games.
Along with his wife, Alexandra, the couple lead a youth group at their church in Northern Nevada called Valley View Christian Fellowship.
According to KTVN, the couple mentor about 25 students who are mostly in middle and high school.
"I look up to him. He loves what he's doing," youth group attendee Harmony Anderson told KTVN.
The church's pastor, John McKendricks, said that Wise has also thought about becoming a pastor.
"He wants to be a pastor. He's mentioned that to me on a few occasions and even if he doesn't settle on being a pastor, he sees himself as doing some kind of philanthropy work," McKendricks told the outlet.
The Wises are also parents to two children.