5 Christian athletes who made an impact in 2018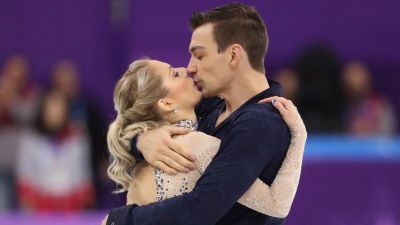 Alexa Scimeca Knierim
Alexa Scimeca Knierim and her husband, Chris Knierim, helped the U.S. team take home the bronze in team figure skating at the Pyeongchang Winter Games.
The Knierims were able to make the Olympic team despite the fact that Alexa was less than two years removed being diagnosed with a life-threatening gastrointestinal condition that required her to have three surgeries.
After the surgeries, Alexa's body was so weak that she had trouble standing when she got back on the ice. But she was eventually able to regain her strength and the Knierims became the first married American couple to participate in the Winter Olympics since 1998.
Alexa told reporters that her Christian faith is the "the reason [she] was able to get back on the ice."
"[Faith has] taken a big kind of role in my life and Chris' and I truly believe that's why we were able to get here," Knierim said.