5 big takeways from Michael Cohen's congressional hearing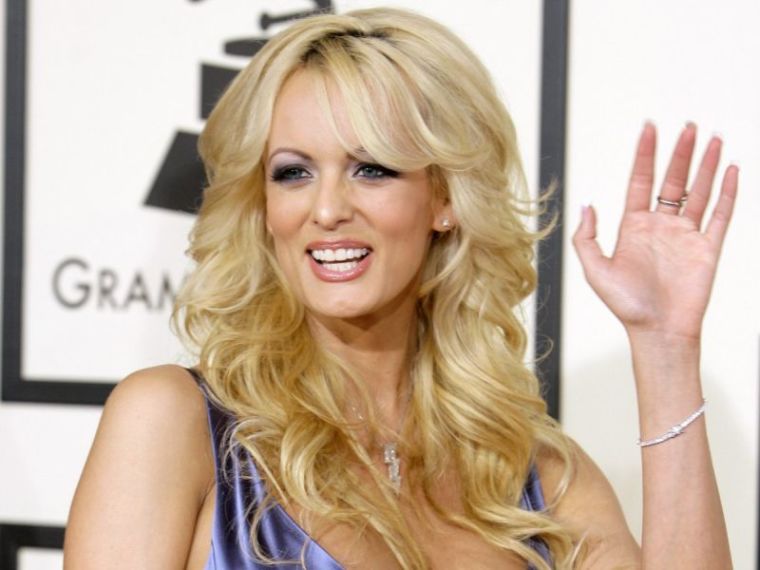 Cohen was reimbursed for $130,000 Stormy Daniels payment when Trump was president
Another major scandal surrounding President Donald Trump has been the revelation that Cohen paid porn star Stormy Daniels (Stephanie Clifford) $130,000 to keep quiet about an alleged affair she had with Trump.
"He asked me to pay off an adult film star with whom he had an affair, and to lie to his wife about it, which I did," Cohen said, adding that he regretted lying to first lady Melania Trump.
"I am giving the committee today a copy of the $130,000 wire transfer from me to Ms. Clifford's attorney during the closing days of the presidential campaign that was demanded by Ms. Clifford to maintain her silence about her affair with Mr. Trump."
Cohen explained that Trump directed him to use his own personal funds and Home Equity Line of Credit to pay Clifford. This was to avoid any payment being tracked to Trump. Cohen said he did that without even considering if that was the right thing to do.
Cohen provided the committee with a copy of a $35,000 check that Trump personally signed from his personal bank account on Aug. 1, 2017, about seven months into his presidency. The check, according to Cohen, was pursuant to the cover-up as a form of reimbursement.
"This $35,000 check was one of 11 check installments that was paid throughout the year – while he was president," Cohen stated.
"The president of the United States thus wrote a personal check for the payment of hush money as part of a criminal scheme to violate campaign finance laws. You can find the details of that scheme, directed by Mr. Trump, in the pleadings in the U.S. District Court for the Southern District of New York."
Cohen even recalled a time in February 2017 when he was visiting Trump in the Oval Office for the first time.
"[H]e's showing me around and pointing to different paintings, and he says to me something to the effect of … 'Don't worry, Michael, your January and February reimbursement checks are coming. They were FedExed from New York and it takes a while for that to get through the White House system,'" Cohen said. "As he promised, I received the first check for the reimbursement of $70,000 not long thereafter."
In questioning, Cohen explained that the media wildfire that erupted after the leak of a 2005 "Access Hollywood" tape in October 2016 in which Trump is seen telling Billy Bush about how he likes to grab women "by the pussy" inspired the hush payment to Daniels.
"He was concerned with the effect that it had on the campaign and how women were seeing him and ultimately if he would have a shot in the general election," Cohen explained.